Angelina Jolie y Brad Pitt se casaron!
Wooow!! Brad y Angie intercambiaron votos matrimoniales y anillos en una ceremonia conmovedora e intima. La actriz cumplió la promesa que le hiciera a su madre antes de morir en una ceremonia frente al mar en Costa Rica.  Brad Pitt and Angelina Jolie have exchanged rings and loving vows in a touching private ceremony. The actress honours her mother's dying wish in an intimate beach ceremony in Costa Rica.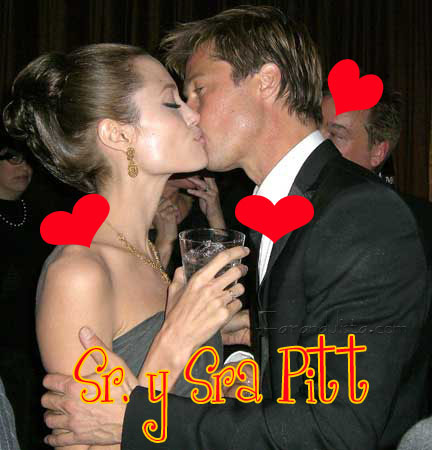 A pesar de los meses de tensión entre la pareja, que hacían aumentar la tensión a Angie por el rápido deterioro de salud de su madre, ella abandonó su postura antimatrimonio después de que su madre le pidiera: Despite months of tension between the couple, made worse by Ange's anxiety over her mother's deteriorating health, the actress relinquished her anti-marriage stance after her mum pleaded:
Cásate con ese Hombre. Él es un ángel que ha venido a cuidar de ti. You marry that man. He's an angel sent to look after you.
Ellos estuvieron en la arena descalzos, mirándose a los ojos prometiéndose amarse por siempre y quererse y amar a sus hijos por mucho tiempo. They stood in the sand in their bare feet, looked into each other's eyes and promised to love each other for ever, and to be loving with their children for just as long
Declaró un allegado. La Historia completa en la revista Woman's Day.  Oooh, noticia linda por San Valentin!