Britney Spears: Bulí­mica y Bipolar?
Britney Spears ha estado sufriendo de bulimia desde los 16 años.  De acuerdo a unos reportes, Brit le dijo a los doctores en el Centro de Rehabilitación de Malibú, California sobre su desórden alimenticio luego de que ella fuera forzada a examinar su poco sano estilo de vida. Britney Spears has been suffering from bulimia since she was 16 years old, according to reports. The star reportedly told doctors at rehab facility Promises in Malibu, California about her eating disorder after she was forced to examine her unhealthy lifestyle.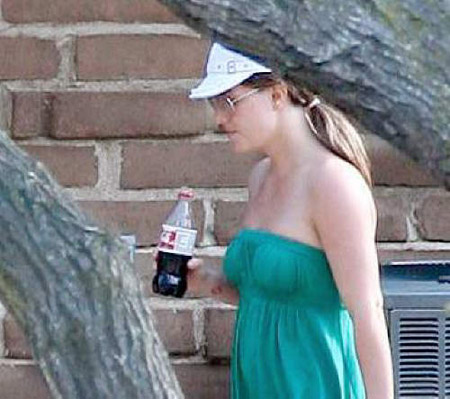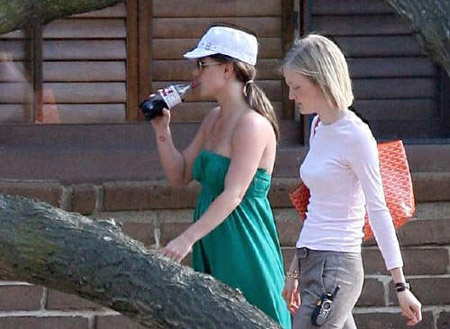 Una fuente le dijo a Star que Brit había sido diagnosticada con Desórden Bipolar, un problema de salud mental - Maniáco depresivo- pero su desórden alimenticio le impide recuperarse. Así mismo expresó: A source also tells Star Brit has been diagnosed with mental health problem bipolar disorder - manic depression - but her eating disorder is hampering her recovery. A source tells:

Ella está bajo medicación por Desórden Bipolar, pero las pastillas no se quedan en su organismo porque ella es bulímica y las vomita antes de que puedan hacerle efecto. (En el pasado) Ella solo tragaba comida chatarra, patatas, caramelos refrescos de cola y helado, luego ella se sentía tan culpable que vomitaba. Lo único que la detuvo fue cuando quedó embarazada. She is on medication for bipolar disorder, but the pills are not staying in her system because she is bulimic and is throwing them up before they can help her. (In the past) she'd pig out on junk food, chips, candy, cola and ice cream, and then she'd feel so guilty, she'd make herself throw up. The only thing that made her stop was when she got pregnant.