Fergie es una borracha!. Según reportes Stacy Fergunson se disponía a abordar un vuelo de Los Angeles a Londres pero fue declarada «Muy Ebria para viajar». Lo más cómico es que la banda la dejó. Un testigo le dijo al Daily Mirror que ella se balanceaba por todas partes al caminar y tenían que ayudarla. Ella no estaba en condiciones de volar. Pero cuando se le dijo que no podía viajar ella se mostró sorprendida, pero estaba tan ebria que ni  podía completar una frase. Fue embarazoso. Fergie was reportedly set to board a plane to fly from LAX to the UK but was branded «too drunk to travel». The sad but funny part is her band mates decided to leave her behind.An eyewitness told the Daily Mirror, «She was falling all over the place and had to be supported. She was in no state to fly. «But when she was prevented from boarding she couldn't believe it. She was drunkenly ranting at staff but could barely string a sentence together. It was very embarrassing.»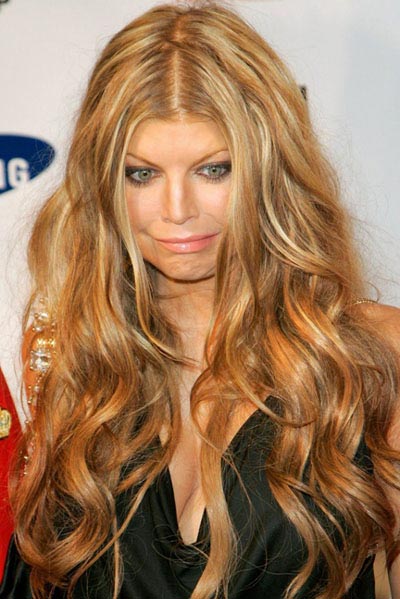 Un vocero de la aerolínea Virgin Atlantic dijo: A spokesperson for airline Virgin Atlantic says,
Podemos confirmar que una pasajero fue rechazada al abordar porque parecía ebria por lo tanto fue declarada no apta para viajar. We can confirm a female passenger was denied from boarding as she appeared intoxicated and was therefore unsuitable for travel.
Qué gracioso yo sabía que esa cara, era de una borracha…  I knew it! I knew it! She always looks drunk