Jessica Alba es la Nueva imagen Revlon
Jessica Alba se convierte en la nueva imagen Revlon, uniéndose así a otras celebridades como Eva Mendes y Sheryl Crow. Alba tendrá como primera promoción la campaña para la nueva  Revlon 3D Extreme Mascara, la cual tendrá publicidad en Tv, medios impresos y en sitios webs, y será lanzada en el mercado de USA en Julio 2007. // Jessica Alba has been signed on to represent the Revlon brand. She's the new image of the brand joining to Eva Mendes and Sheryl Crow. Alba will be featured in a global advertising campaign for the new Revlon 3D Extreme Mascara that will include television, print, in-store and internet placements. The campaign's first television commercial for 3D Extreme Mascara will launch in the US market July 2007. A comprehensive print campaign will also debut in August 2007 with insertions in beauty and lifestyle books.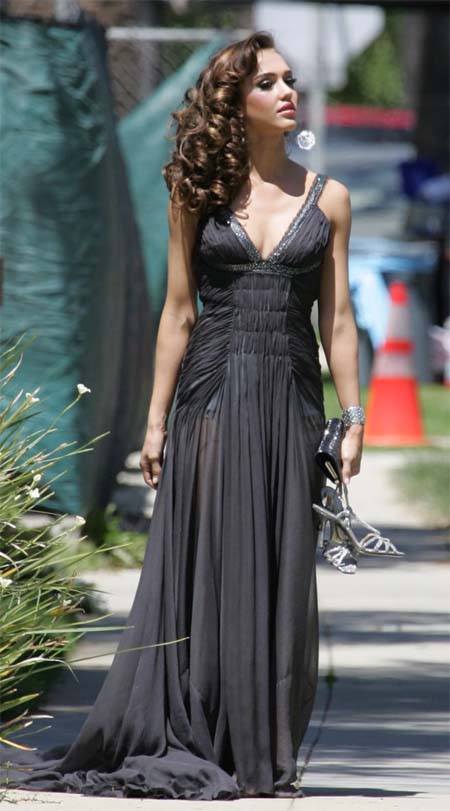 Estamos muy emocionados de tener a Jessica como parte de la familia Revlon. Ella es una mujer dinámica y hermosa, que representa el espíritu glamoroso y moderno de la marca. "We are thrilled to have Jessica as part of the Revlon family. She is both a dynamic and beautiful woman who represents the modern, glamorous spirit of the brand."
Me siento honrada de pertenecer a la Familia Revlon. Revlon celebra la diversidad, el dinamismo de las mujeres en cada paso de la vida estoy orgullosa de estar asociada a una compañía que está tan involucrada con las causas de las mujeres "I'm honored to be joining the Revlon family. Revlon celebrates diverse, dynamic women of every walk of life and I'm proud to be associated with a company that is so involved with women's causes and issues."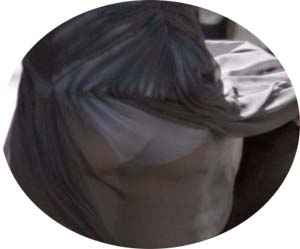 Y sip, la foto de Jessica Alba Mostrando la ropa interior, vamos,  pero no es tal cosa, simplemente el viento le levantó el vestido mientras filmaban el comercial de Revlon.  No puedo entender como ella usando un vestido negro se pone ropa interior blanca, y de paso de abuela. Definitivamente a veces pierden el sentido común. // And the famous Jessica Alba upskirts!! Jessica Alba's photo showing her underwear, but it's not such a thing, simply the wind raised her dress while they were filming the Revlon's commercial. I cannot deal how she's using a white underwear when she's wearing a black dress and granny's type by the way. Definitively sometimes the celebs lose the common sense. "