Shanna Moakler ha publicado en su myspace los números telefónicos y correos eléctrónicos, de las Celebutains Lindsay Lohan y Paris Hilton. Qué tal? Al parecer, Shanna supo que tras el hackeo de sus teléfonos y myspace estaban la Lindsay y Paris. Ahora Shanna disfruta su dulce venganza, posteando que le gustaría compartir su información hackeada, que nunca más la asociaran con estas dos chicas, y que el hongo se vaya lejos…  // Shanna Moakler has posted the phone numbers and email adress of Paris Hilton and Lindsay Lohan on her myspace! She has apparently discovered the truth behind her myspace and telephone accounts being hacked was Lindsay and Paris… after posting the contact info, she post this: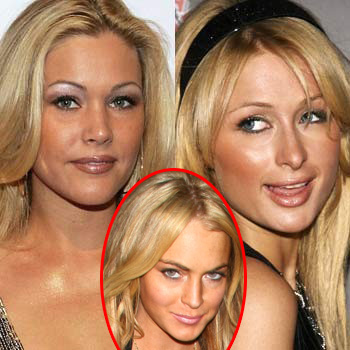 Catfight!!

PUT THIS IN YOUR PIPE AND SMOKE IT!
I posted this blog back in January to let you all know that my accounts were hacked….
and since there are 2 little girls with to much time on their hands and no one to love them….id like to share my "hacked" info as well. ive tried to disassociate myself from both these parties for some time now and like a fungus they wont go away.
Paris Hilton: princessph@mycingular.blackberry.net 310-801-0148
djllohan@tmail.com ( cause we like to pretend we are people we will never be talented enough to be)
Lindsey Lohan: labellavita7@tmo.blackberry.net