Kate Moss posa para su linea de ropa
Kate Moss ha posado en las vidrieras de Topshop para promocionar su propia linea de ropa. Se formó tal alboroto que los paparazzi y los fashionistas se peleban por fotografiar a la Moss posando. La tienda tenía preparados 200 paraguas para los compradores que esperaban en las colas para entrar, en la tarde lluviosa, en lo que sería la apertura mundial de la colección. Fashionistas and paparazzi face catfights at dawn this week as supermodel Kate Moss's clothes collection hits the shelves of retailer Topshop.Topshop has 2,000 umbrellas ready for queuing shoppers should it rain on Monday when the range goes on sale at its flagship Oxford Circus store before opening nationwide on May 1.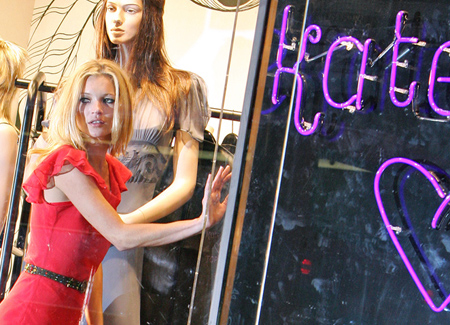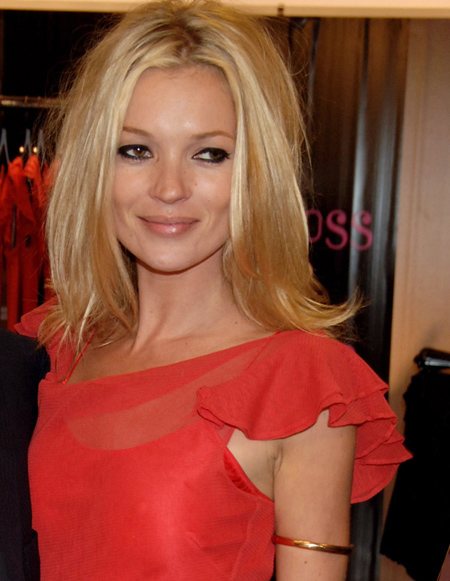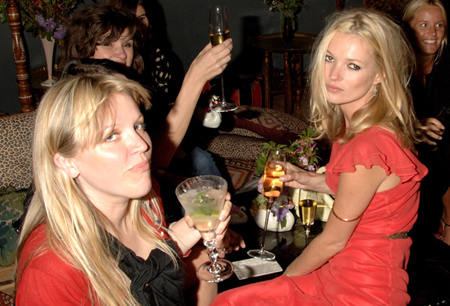 Durante las próximas dos semana la colección será lanzada en 21 paises, Barney's venderá la linea en USA. Para evitar las peleas entre los compradores cuando abren las tiendas, sólo se permite la compra de 5 artículos por persona. During the next two weeks, the collection will launch in another 21 countries, including at upmarket U.S. store Barney's. To try prevent fights among shoppers when the doors open, each person will be able to buy only five items.