Lindsay Lohan : Estoy aprendiendo
Lindsay Lohan luego de haber chocado su vehículo, y de que la policia encontrar coca en la escena. Ha dicho que quiere deshacerse de la etiqueta de "Niña terrible" que tiene, tan pronto se estabilice su vida. Loha quien ha asistido a Alcohólicos Anónimos en el pasado, insiste en que solo está disfrutando la vida y que dejará de salir tanto a clubes en un futuro. (sí, claro!) Nadie creerá esto Lindsay!! // Lindsay Lohan has promised to get rid of her wild-child tag, just as soon as she's "settled in life". La lohan who has attended Alcoholics Anonymous in the past, insists she's just a young girl enjoying herself but has vowed to calm down her partying in the future. Yeah, right! No one is going to believe it!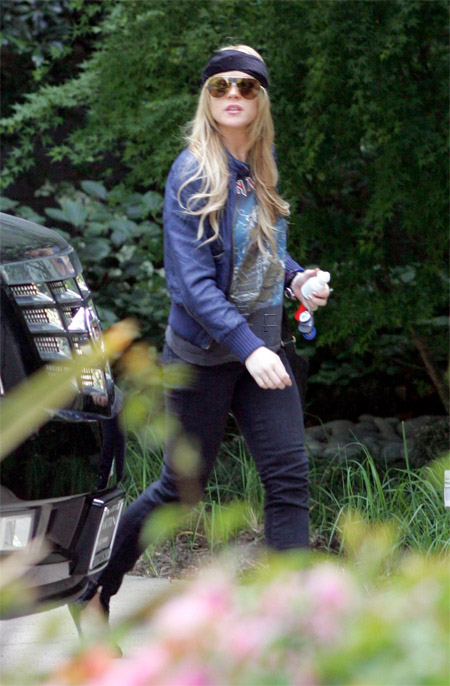 thanks HQC
Todo el drama y los tabloides cesarán pronto. Soy solo una chica pero estoy madurando. Estoy aprendiendo. Estoy interpretando diferentes papeles y espero, una vez esté más estabilizada en mi vida que no me vuelvan a ver tanto en la escena pública. "The drama and the tabloids will die down. I'm just a girl but I'm growing up. I'm learning. I'm playing different characters and hopefully, once I'm more settled in life, then you probably won't see me out so much.
Así que no veremos más a Lilo en clubes? No más tabloides ni dramas? Y cuando su vida se estabilice… funny! Diferentes papeles? Qué gracioso que declare esto justo después de que la apresan por DUI (Manejar bajo influencia) We won't see you out again? more settled in life? Yeah, ok, whatever! It's funny she said this just after her DUI.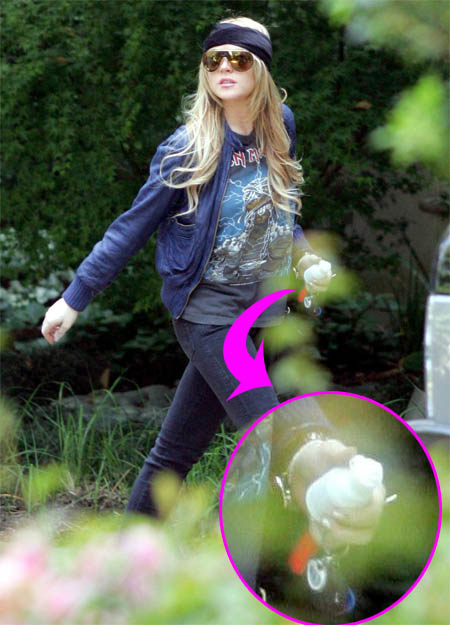 Aquí Lindsay después del accidente llevando medicamento. Here Lindsay carrying medication after the crash.