Christina Aguilera quiere actuar
Christina Aguilera reveló su deseo de actuar en cine, en una rueda de prensa en Shangai, China, durante su Tour por Asia. Ella dice que ha estado leyendo libretos y está en la búsqueda del papel perfecto para hacer su debut cinematográfico. Christina Aguilera has said that she wants a acting career, during a Press conference in her Asia Tour. She said she is looking for the right role to break into film.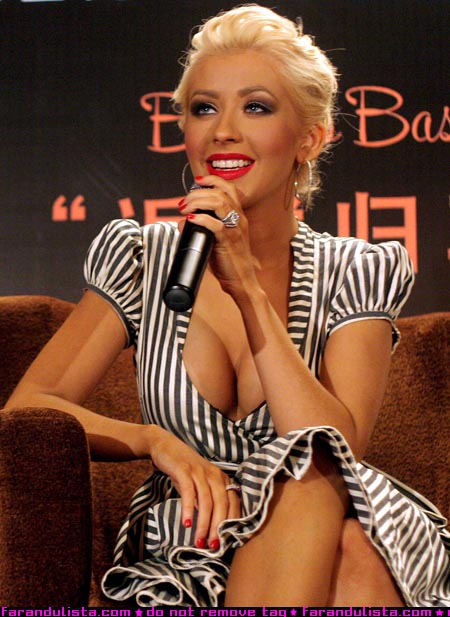 "I am looking forward to moving into another form of what I feel is another creative outlet for me and that would be acting. It is something that, when I attempt to do it, I want to do it right so it's important for me that I choose the right first role for myself". Tengo ganas de moverme a otra forma de sentir, otra salida creativa para mi y esta podría ser la actuación. Es algo que cuando intente hacerlo, lo quiero hacer correctamente así que es importante que escoja el papel correcto para mi debut.
photos : CU
[bgs]Christina Aguilera, fotos, sexy, famosas[/bgs]