Lindsay Lohan es realmente una «Mean Girl»
De acuerdo a un antiguo amigo de Lindsay, ella dijo que era la mejor actriz del mundo y que nadie estaba a su altura. Y procedió a insultar a las actrices que ella consideraba eran sus rivales. Qué dijo la Lohan de sus contemporáneas? According to a former friend of Lindsay Lohan, she ranted a raved her talent, saying she's the greatest actress in the world! No one's even close to her right now. And she proceeded to viciously slam who she considered to be her competition.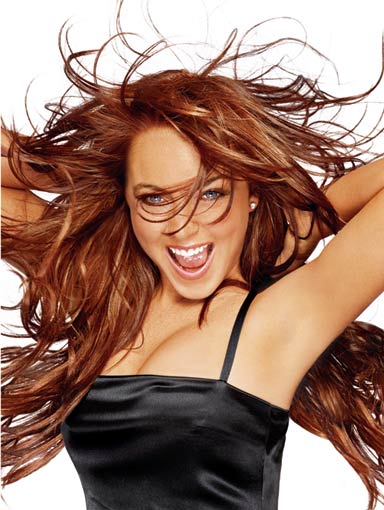 Scarlett Johansson es fea, gorda y no tiene talento! (ugly, fat and has no talent)
Jessica Simpson no sabe cantar y es una imbécil. (can't sing and is a dumb as (bleep)
Sienna Miller es una drogadicta sin talento.( no talent crackhead)
Keira Knightley es plana, superficial, cartulina recortable de actriz (flat, shallow, cardboard cutout of an actress)
Jessica Biel es una farsante, es un chiste andante de actriz (phony, scheming joke of an actress)
Interesantes palabras provenientes de una chica que se sabe es drogadicta (con videos de prueba), alcohólica, ha tenido puros fracasos con sus películas, ha ido dos veces a rehabilitación, tiene cargos por conducir bajo influencia DUI y solo tiene 21 años. Interesting words from a chick that has two recent major movie flops, two rehab vacations, two DUI's, was caught on camera snorting coke all by the tender age of 21.
Lindsay Lohan en la Fiesta de Boost Mobile
photos:CU
[bgs]Lindsay Lohan, fotos[/bgs]