El video sexual de Eva Longoria fue una broma
Recuerdan la noticia del video sexual de Eva Longoria? Pues sí existe un video sexual de Eva Longoria y no precisamente con su esposo Tony Parker… OMG!!! Eva sale en un video sexual con el cómico "Perry Hilton", el cual fue filmado el 3 de febrero del año 2004. Resulta que el video llamado "Perry Hilton's sex tape with Eva Longoria" – El video sexual de Eva Longoria con Perry Hilton, es una broma hecha por Funny or Die. No hay tal video "sexual", Eva declaró que fue muy divertido hacerlo, y también dejó claro, que ella y Tony nunca se han filmado teniendo relaciones porque son muy "chapados a la antigua". Ha! Quieren ver el video? Click aquí Remember the news on Eva Longoria's sex tape, well, the video is REAL! Eva Longoria made a sex video with the comedian Perry Hilton three years ago for Funny or Die, called "Perry Hilton's sex tape with Eva Longoria" It's a joke! No, really. The sex video is not real! It was a totally joke. What a buzz made the news ha? Eva Longoria said she and her husband Tony Parker are too square to ever make a real sex tape.

"We've got this comedian called Perry Hilton, who does everything that Paris Hilton does. If you go on there, he's gotten a DUI. He goes out clubbing. So, they go, 'We want to do a sex video in that night vision – kind of like the one she did.' " Tenemos a este cómico Perry Hilton (Eric Christian Olsen) quien hace todo lo que Paris Hilton hace. Él maneja bajo influencia, va a fiestas, así que por qué no, "Queríamos hacer un video sexual con esa visión nocturna, así como el que hizo, ya sabes"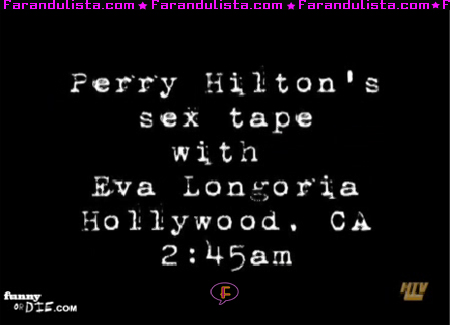 Fotos del Video sexual de Eva Longoria y Perry Hilton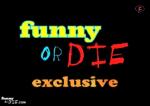 Eva Longoria en Hollywood
[bgs]Eva Longoria, Desperate Housewives, fotos[/bgs]