Beyonce? en Jack Magazine [Abril 2008]
Beyonce ilumina (literalmente) la portada de la revista Jack. En las fotos para la revista italiana en la edición de Abril 2008, el photoshop es tan exagerado y evidente, que Beyonce parece un espectro. Qué necesidad hay de editar a una persona de esa manera, no es Beyonce lo suficientemente hermosa para mostrarla tal y como es? Las fotos no están mal, pero el brillo les resta encanto. Beyonce is on the cover of Italian Jack magazine( April issue) Wooow Photoshop! She looks like a specter… Why? Why they air brushed the photos that way? Beyonce is no a Miss Universe, but the girl is … you know… pretty, in her way. I think this photoshop is ridiculous, It's pretty lame. The photos are good, but all the air brush make them really … WTF?
Farandulistas Discutan!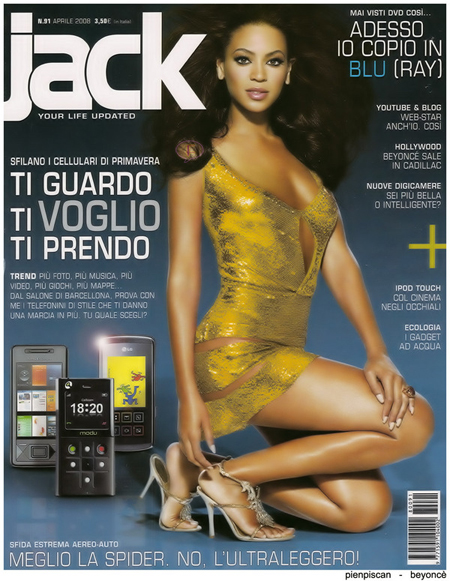 Beyonce super editada en Jack magazine
ontd/hollywoodrag
[tags]Beyonce, Jack+magazine+Abril+2008[/tags]
[bgs]Beyonce[/bgs]