Christina Aguilera nanas y citas
Christina Aguilera contrata a una nana para cuidar a baby Max cuando quiere "estar" con su esposo Jordan Bratman. Durante una entrevista con Glamour magazine Christina comentó que ellos se aseguran de tener "noches para Mami y Papi". Cuando quieren ir a tomar unos tragos, contratan a una nana para que cuiden a Max. Luego regresan a casa, apagan las luces y… bueno, Christina obviamente no dio más detalles. Christina Aguilera hires a Nanny when she and her hubby wants a time together. Christina says during the interview for Glamour magazine: "We make sure we have Mommy and Daddy nights out. Our child comes first, obviously, but there are certain things you can do: Once we know he's in good hands [nanny's], we go out late at night and have a few drinks. Then we'll come home, dim the lights and do our thing–and I'm not going into any more detail than that!"
Nuestro hijo es primero, obviamente, pero hay ciertas cosas que debes hacer. Una vez que sabemos que [Max] está en buenas manos [Nanas], salimos tarde en la noche y tomamos unos tragos. Luego regresamos, apagamos las luces y hacemos nuestras cosas… y no voy a entrar en más detalles!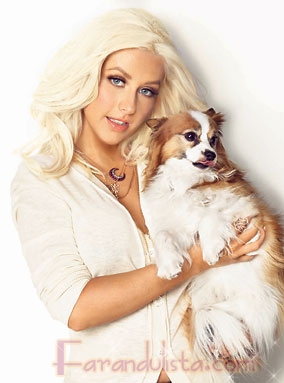 Christina Aguilera saliendo del estudio en Studio City
(8/07)
[bgs]Christina Aguilera[/bgs]