Britney hara el papel de lesbiana en un film de Tarantino?
Britney Spears será una lesbiana asesina en un film de Quentin Tarantino. Según reportes, Britney aparentemente fue escogida por el Director de Kill Bill para personificar a la bailarina Varla en un remake del film de culto Faster Pussycat! Kill! Kill! La película muestra a tres strippers que encuentran a una pareja en el desierto. El personaje de Britney Spears asesina al novio con sus manos luego de tomar como rehén a la novia de este. Spears tendrá escenas de sexo con otra chica antes de que el drama (really bad, by the way) termine en un baño de sangre. Tarantino está en conversaciones con otras estrellas de Hollywood para los roles de las otras dos strippers. Britney Spears was apparently chosen by the Kill Bill director to play dancer Varla in a remake of the 1965 cult film Faster Pussycat! Kill! Kill! The movie sees three thrill-seeking strippers encountering a young couple in the desert. Britney Spears' character murders the boyfriend with her bare hands before taking the girlfriend hostage. Britney Spears will also have sex scenes with another girl before the drama ends in a blood-bath. Tarantino is in discussions with other Hollywood stars to take the roles of the remaining two strippers. A source said: "Quentin is convinced Britney will be brilliant. She's delighted. She thinks it could turn her career around. "It is perfect Tarantino material. He wanted to get Britney first. She's playing the most important character."
Quentin está convencido de que Britney sería brillante. Ella está encantada. Cree que esto podría ayudar a su carrera.

Esto es el perfecto material Tarantino. Él quiso conseguir a Britney primero. Ella es el personaje principal.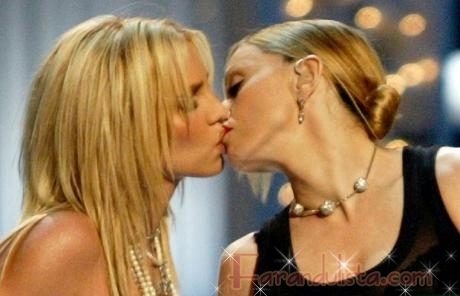 [bgs]Britney Spears[/bgs]