Las fotos robadas de Adrienne Bailon fue una FARSA
Así como lo leen, la historia de las fotos 'robadas' del laptop de la Cheetah Girl Adrienne Bailon, fue una estrategía publicitaria. Qué tal? El mismo vocero que dijo que Bailon demandaría a los que estaban distribuyendo las fotos, confesó a Us magazine que todo había sido una farsa. Adrienne Bailon y él reportaron la noticia solo para obtener atención. PATHETIC!!! Adrienne necesita otro representante, porque con esta historia  solo quedó como una chica patética y desesperada por atención. Porque antes por lo menos se podía defender diciendo que le habían 'robado' las fotos pero ahora admitir que era un invento? NEXT!
Bailon and JJ's Dirt Web site founder Jonathan Jaxson leaked the story that racy shots were stolen from her laptop "purely to get attention," a source tells Usmagazine.com.

In an interview with a local CBS affiliate, Jaxson confirmed they made up the scandal "to juice" things up.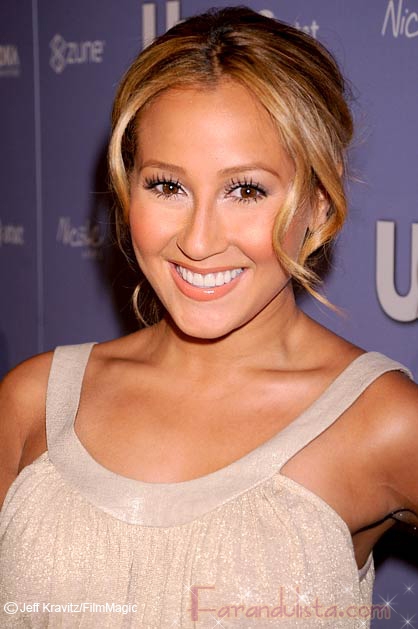 Adrienne Bailon inventó la noticia de las fotos robadas para obtener atención
[bgs]Adrienne Bailon, Cheetah Girls[/bgs]