Christina Aguilera hermosa en Cosmopolitan Suecia
Christina Aguilera posó para la edición de Enero 2009 de Cosmopolitan Suecia y luce irreconocible, sin las toneladas de maquillaje Christina deja ver su hermoso rostro y sus ojos. Debería andar así siempre, se ve muy linda. Claro, obvio que hay alguna ayuda (nada más miren su cintura en la portada), pero Xtina tiene bonitas y delicadas facciones (no me gusta la portada, por cierto) lástima que se empeña en andar como una máscara. Algo curioso es que luce casi plana en la portada y en las demás fotos muy muy abultada, no entiendo esa obsesión por ponerse los implantes debajo de las axilas. Christina Aguilera looks really beautiful on the January 2009 issue of Swedish Cosmopolitan magazine. I love how she looks without makeup, ok without all those tones of makeup. She's photoshopped here, look at her waist… please! But she has pretty eyes and face. She needs to drop all the makeup.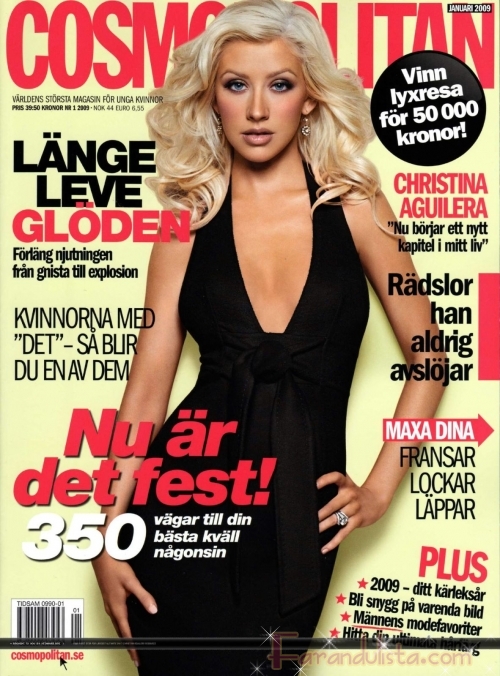 Christina Aguilera en Cosmopolitan Suecia Enero 2009
Christina Aguilera, su esposo y su bebé Max Liron (21/12)
 xtinaweb.org/X17online.com   
Awww… baby Max is cute! Pero, soy yo o se está pareciendo a su papá? Please, no!
[bgs]Christina Aguilera, revistas[/bgs]