Britney no esta en India ni tiene nuevo novio en Bollywood Duh!
OMG!!  HYSTERICAL! Probablemente ya han leido en algunos tabloides que Britney Spears viajó a Jodhpur, India, a pasar las navidades con su nuevo novio, un coreógrafo de Bollywood. Pues adivinen? No way in Hell!! ES FALSO! Tan falso como la famosa 'prueba,'  esa foto es de Britney y Neil Patrick Harris para  'How I Meet Your Mother' Editada!!! Photoshoppeada! Qué nadie notó eso? Anyway, fuentes muy cercanas a Britney revelaron a E! que el reporte, es una total mentira. La noticia afirmaba que Britney estaba saliendo con el coreógrafo de Bollywood llamado Sandip Soparrkar, contratado para del Video Womanizer. But Wait! El video Womanizer fue coreografiado por Andre Fuentes,  un coreógrafo que tiene años trabajando con Britney.  La cantante pasó navidades en su casa en Los Angeles. Despite U.K. tabloid babblings to the contrary, Britney did not fly off to Jodhpur, India, to spend a few days around Christmas with a new Indian boyfriend, a Bollywood choreographer, reports E! "Britney is not in India," says one Circus Singer source, while another dubs the report a "total fabrication." Britney supposed new man, Sandip Soparrkar, choreographed her "Womanizer" video. But, in fact, the video was choreographed by her longtime choreographer Andre Fuentes. Britney spent Christmas at home in Los Angeles.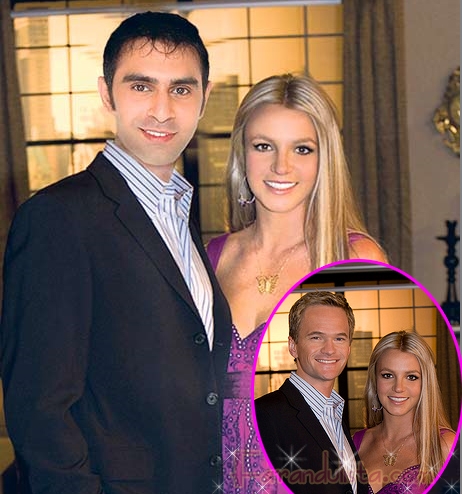 La historia del romance entre Britney y el coreografo Indú en una total mentira!
[bgs]Britney Spears[/bgs]