Lindsay y Samantha Ronson celebraron el 2009 en Miami
Lindsay Lohan y su girlfriend la DJ Samantha Ronson celebraron la llegada del año nuevo 2009 en el Club Mansion en Miami Beach. Ambas lucían muy felices. Pero tal 'parece' (yeap, lo coloco con comillas) que no todo fue felicidad el dia de año nuevo, según fuente y testigos, Lilo y Samantha tuvieron una pelea atómica en el aeropuerto de Miami, hubo gritos, lágrimas y mucho drama, tanto que la azafata en el vuelo le preguntó a Lindsay si estaba bien porque tenía un ataque de llanto… Well, esto me suena a 'fabrication' pero es lo que se dice… whatever! Gosh, Lilo luce igual a Sam en la última foto. Lindsay Lohan and girlfriend DJ Samantha Ronson celebrated New Years at Club Mansion in Miami Beach. They look happy and cute together.  But It seems like It's no all hapiness for Lilo and Sam, according to a witness at Miami International Airport,  they got into another nuclear fight, it started in the American Airlines Admirals Club. Once on the plane, as one person put it, "Lindsay was so inconsolable the flight attendants asked if she'd like to disembark." There was lots of crying, tears, and drama.   It looks like BS but, you know, whatever!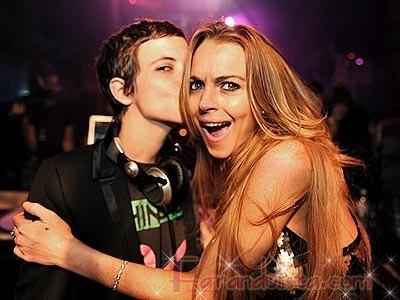 Lilo y Sam celebran el año nuevo en Miami
Por cierto, miren estas fotos de Lindsay Lohan en Bikini en Miami. Ni se parece a la chica de Mean Girls, tan linda que se veía en esa película. Ahora parece un palillo otra vez, se ve mejor vestida que en bikini. Está tan delgada como Sam. Si pierde otro kilo parecerá un esqueleto gordo. OUT!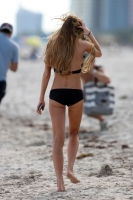 splashnews.com
[bgs]Lindsay Lohan, Samantha Ronson, bikini[/bgs]