Jennifer Lopez en los Golden Globe 2009
Jennifer Lopez asistió a los Golden Globe 2009 celebrados este domingo en Beverly Hills, acompañada de su esposo Marc Anthony. Jennifer Lopez lució un vestido por Marchesa dejaba ver su muy curvilínea figura. Su vestido dorado tiene un diseño parecido a aquel verde de Versace que causó conmoción en los Grammys del 2000, aunque esta vez creo que a nadie le importó. Anyway, luce linda JLo aunque me desagrada su cara de Zoolander en las fotos, parece que aguanta la respiración.  Jennifer Lopez arrives at the 66th Annual Golden Globe Awards on Sunday, Jan. 11, 2009, in Beverly Hills, Calif. She wears a smashed gold bugle beaded embroidered long draped dress by Marchesa. It remains me the infamous Versace green dress at the 2000 Grammys. Anyway, she looks ok, but I think she didn't get all the attention.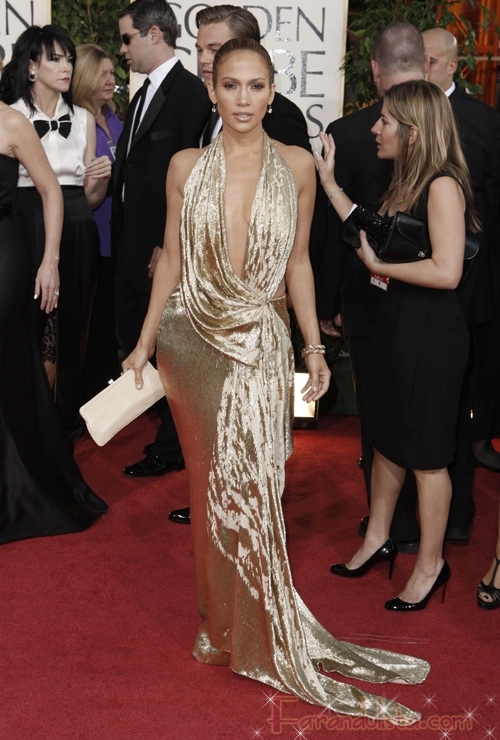 Jennifer Lopez en la Alfombra Roja de los Golden Globe 2009
AP Photo/Wireimages
CALL FASHION POLICE!!!! 911!!
[bgs]Jennifer Lopez, Golden Globe[/bgs]