Jennifer Garner y Ben Affleck llamaron a su segunda hija…
Seraphina Rose Elizabeth Affleck. Nice, huh? Así llamaron Jennifer Garner y su esposo Ben Affleck a su segunda hija nacida el 6 de Enero, Dia de Reyes. Seraphina Rose Elizabeth tiene una hermana mayor, la preciosa Violet, de 3 años. No se ofrecieron declaraciones del por qué de su nombre. Jennifer Garner and Ben Affleck have revealed the name of their second daughter: Seraphina Rose Elizabeth Affleck. The baby girl was born Jan. 6 in Los Angeles. Garner and Affleck, both 36, are also parents to daughter Violet, 3.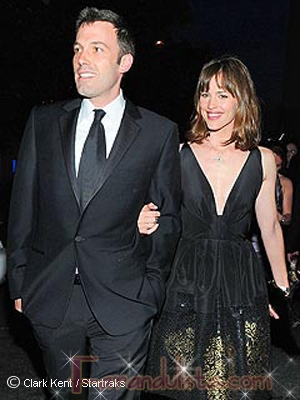 Los Garner llamaron a su segunda bebita Seraphine Rose Elizabeth
Qué opinan Farandulistas? Seraphina Rose Elizabeth… tener tres nombres es the new black!
[bgs]Ben Affleck, Jennifer Garner[/bgs]