Rihanna en GQ magazine Mexico [Febrero]
Rihanna aparece en la edición de Febrero de GQ magazine México. RiRi posa mostrando sus abs en la portada de la revista con un top rojo y jeans, además con un bikini blanco y afirma que su madre le enseñó a pensar como mujer y tal vez por ello es muy madura para su edad. Ok, niña cuando eres madura no tienes que estar diciendolo.  Anyway, Soy yo o la portada luce algo extraña? La cintura parece editada… Don't ya think? … Ok, la portada es horrible! Rihanna does GQ magazine Mexico. Riri pose with a bikini top and jeans on the February issue cover and says she's really mature for her age. It's me or the cover looks weird?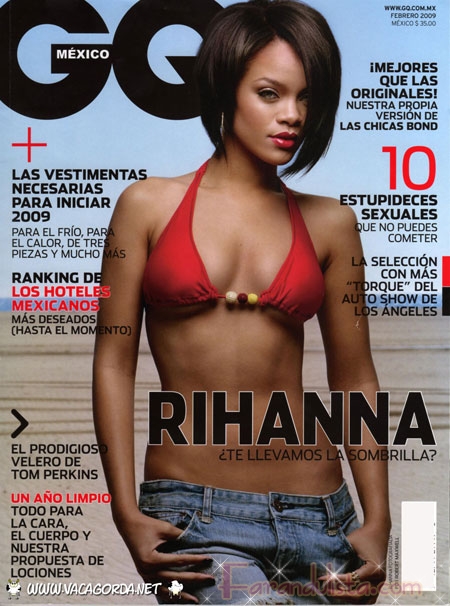 Rihanna en GQ México Edición Febrero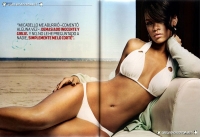 thank you lalagordis
Mmm… o las fotos son viejas o editaron sus tatuajes… whatever! Es gracioso que dice que se cansó de su cabello y se lo cortó, deberia dejarlo largo porque cada dia se parece más a la gemela perdida (y fea) de Prince.

[bgs]Rihanna, revistas, bikini[/bgs]