Jennifer Aniston rechaza posar para Playboy
Jennifer Aniston ha rechazado la oferta de posar para la revista Playboy. Segun The National Enquirer, Hefner le ofreció a Jen Aniston 4 millones de dólares por quitarse la ropa para la revista. Pero la Friends le dijo a Hef, No way!! 'No estoy interesada en mostrar mas de mi cuerpo'. Hefner quedó impresionado con la sesión de Jen para GQ magazine donde solo posó con una corbata. Anyway, ya Hef encontrará a alguien que si quiera mostrarlo todo en su revista. According to the National Enquirer, Playboy founder Hugh Hefner offered Jennifer Aniston US$4 million to strip for the magazine. Sources told the Enquirer Aniston turned down the offer, saying she wasn't interested in showing off more of her body. Hefner has been in awe of Jen Aniston since she posed in just a necktie for GQ magazine last year.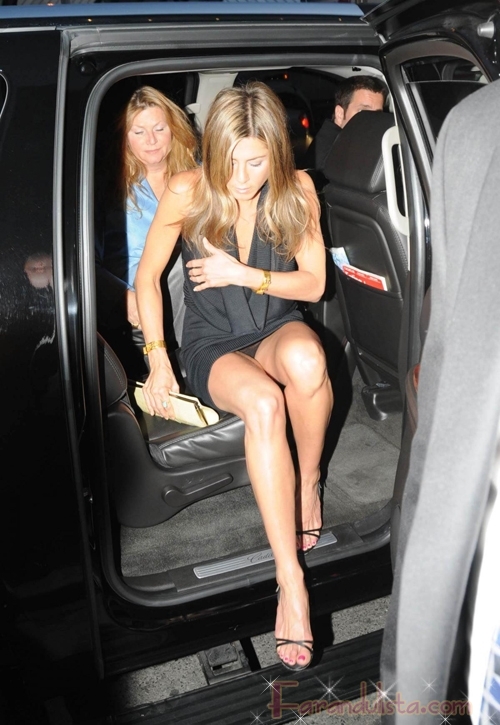 Jennifer Aniston rechazó la oferta de 4 millones de dolares
por posar en Playboy
Go Jen! No necesita de Playboy para mostrar que está mejor que nunca. By the way, Haters back off!!