Las citas mas graciosas de los Oscar 2009
Estas son las citas más graciosas en los Oscar 2009. Here the Oscar night's funny Quotes.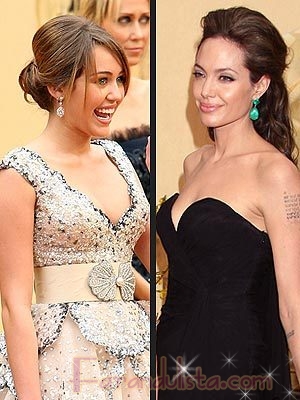 Ella es hermosa y la adoro, y si ella puede adoptarme si lo desea.

"She's beautiful, and I love her, and she can like, adopt me if she wants to."
– Miley Cyrus, habla sobre Angelina Jolie con Ryan Seacrest en E!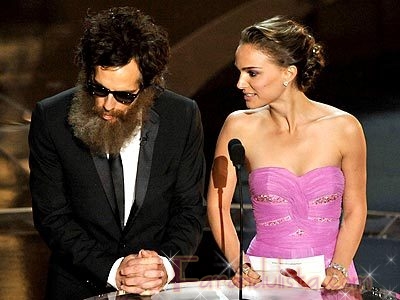 Luces como si trabajaras en un laboratorio de drogas hebreo

"You look like you work in a Hasidic meth lab."
– Natalie Portman, a Ben Stiller (disfrazado de Joaquin Phoenix), mientras presentaban el Best Cinematography Oscar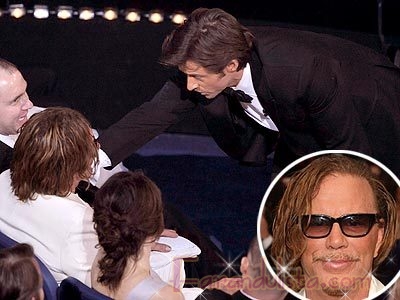 Di lo que sea que se te ocurra porque sabes que tenemos 7 segundos de retraso. Pero si ganas, lo cambiaremos a 20 minutos.

"Say whatever is on your mind because you know we have a seven-second delay. But if you win, we switch to a 20-minute delay."
– Hugh Jackman, le dice a  Mickey Rourke – quien es conocido por decir la palabra f*ck en todos sus discursos de agradecimiento.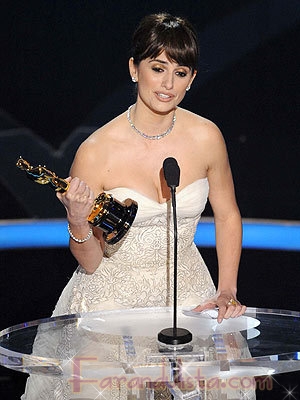 Alguna vez alguien se ha desmayado aquí? Porque podría ser la primera.

"Has anybody ever fainted here? Because I might be the first one."
– Penélope Cruz, cuando subió a recibir su Oscar como Mejor Actriz de Reparto por Vicky Cristina Barcelona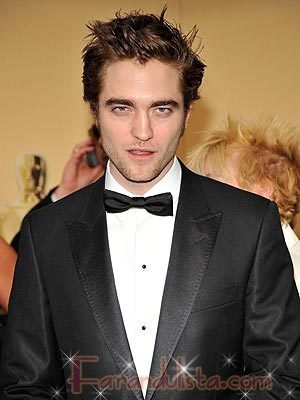 Tuve que convertirme en un vampiro para encontrar a la mujer correcta.

"I had to become a vampire to find the right woman."
– Twilight star Robert Pattinson, presentando el especial sobre los momentos más románticos del año.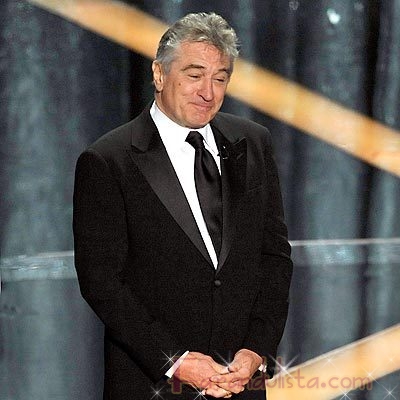 Cómo lo hizo? Cómo, durante tantos años,  Sean Penn obtuvo todos esos papeles de heterosexual?

"How did he do it? How for so many years did Sean Penn get all those jobs playing straight men?"
– Robert De Niro, presentando a Sean Penn como el político gay  Harvey Milk.
People
[bgs]Robert Pattinson, Miley Cyrus, Oscars, Penelope Cruz, Hugh Jackman[/bgs]