Nicole Kidman no esta embarazada por segunda vez
Nicole Kidman no está embarazada, dijo el representante de la actriz a Access Hollywood. El representante de Nicole Kidman negó que esté esperando su segundo bebé. Los rumores del segundo embarazo de la protagonista de Australia, surgieron luego que la actriz posara con las manos en su vientre junto a Hugh Jackman en el estreno del film en Tokyo, Japón. OK, entonces si posa con las manos en el corazón, es que le está dando un paro cardíaco… My God! Nicole Kidman is not pregnant a rep for the "Australia" actress confirmed to Access Hollywood. Gossip  sites were prompted into questioning whether the actress was with child on Thursday and early Friday, when Nicole was captured posing with her arms in front of her stomach, while promoting "Australia" in Japan.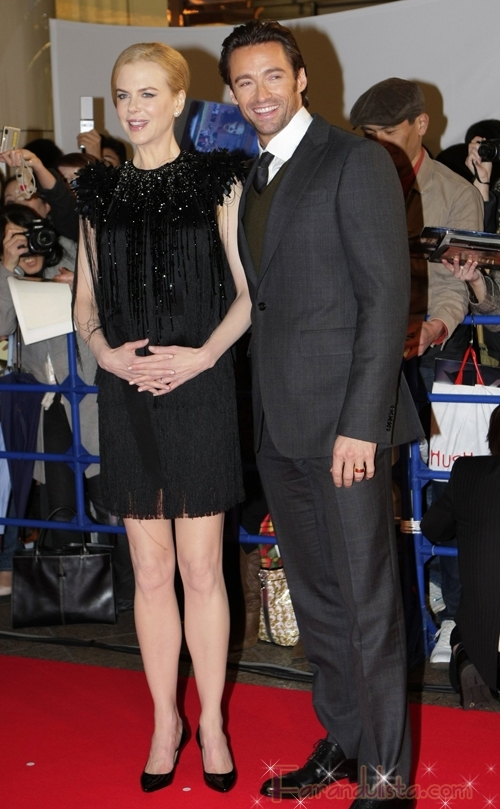 Representante de Nicole Kidman niega rumores de embarazo.
Nicole Kidman y Hugh Jackman en la premier de Australia en Tokyo, Japón.
(26/02)
[bgs]Nicole Kidman[/bgs]