Lindsay Lohan en bikini en Hawaii no luce tan mal?
Lindsay Lohan estuvo de compras en Hawaii y claro también tomó sol junto a su hermana Ali. Lindsay mostró su huesudo cuerpo en un bikini blanco, lo sorprendente es que hay quienes dicen que luce bien… EXCUSE ME? Aaaahhh claro, Lindsay luce bien en bikini para un comercial de gente que muere de hambre!!  Sorry, pero hay que tener muy distorsionado lo que es el cuerpo femenino para decir que Lindsay Lohan luce linda así de huesuda como está. Se está desapareciendo, parece anorexica. Ella es puros huesos con implantes de silicona. No, pero de seguro ahora vienen y me dicen que no son implantes. Come On! Lindsay Lohan and her younger sister Ali spend time with their friends relaxing in the Hawaiian sun. Also, Lindsay showed off her skinny bikini body while swimming in a Hawaiian watering hole. She looks too emaciated, she needs to eat. By the way, nice implants Linds!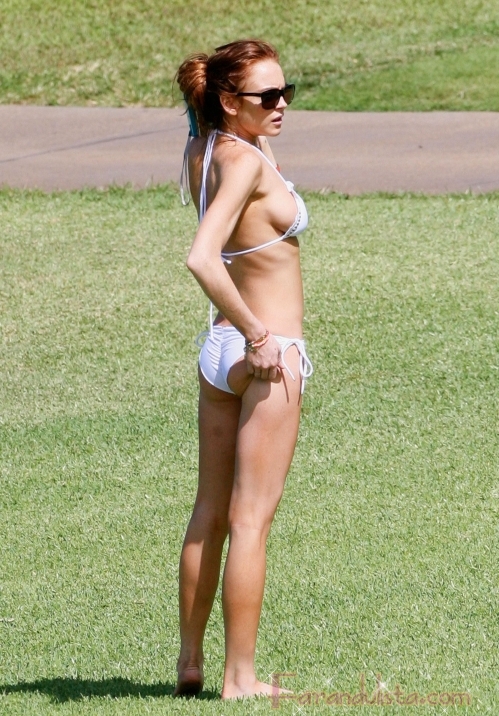 Lindsay Lohan muestra su huesuda figura en bikini mientras toma el sol en Hawaii
bauergriffin.com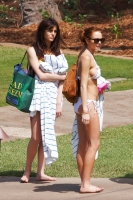 Otras fotos de Lindsay en Hawaii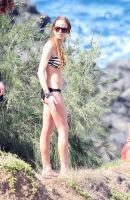 Photo Agency


[poll id="10″]
Voten! Y Discutan Farandulistas!