Rihanna es tan interesante que usa lentes de sol en la noche
Rihanna siempre marcando tendencias (you know what I mean!). Aquí Riri en New York city el martes en la noche (11/08) con un vestido mini floreado sin un hombro (yeah, estoy ignorando esas sandalias!). Rihanna siempre tan … Rihanna! Llevaba lentes de sol en la noche porque ella es muy trendy. Rihanna estuvo en Barney's comprando y luego fue a cenar a Da Silvano con unos amigos. Rihanna steps out in New York City on Tuesday night, August 11, 2009, wearing a floral print and leather one shouldered minidress. The fashion forward star stopped by Barney's for some shopping before heading to Da Silvano for dinner with pals.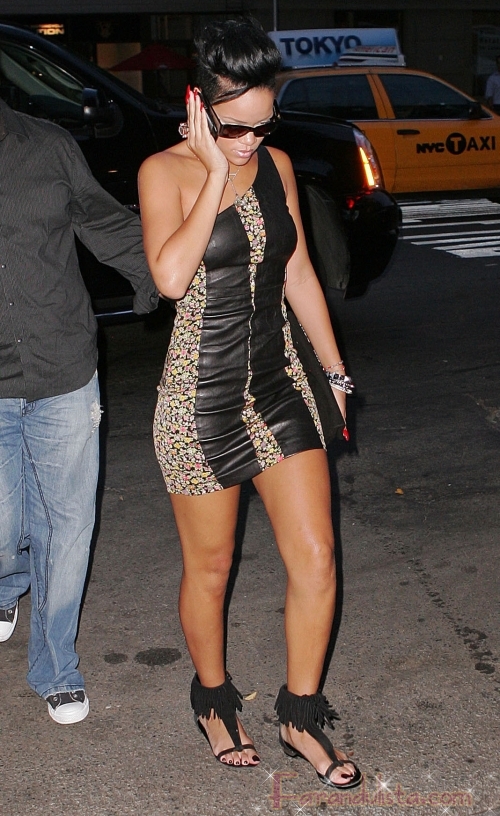 CWNY/Fame Pictures
Rihanna aparece en video del single 'Run This Town' del nuevo album de Jay Z, 'The Blueprint 3' junto a Kanye West. Ambos aparecen como los guardaespaldas de Riri. Este es el 'regreso' de Rihanna luego de la golpiza que le diera Chris Brown. El album de Jay Z sale a la venta el 31 de agosto.