Taylor Swift y su estatua de cera en el Madame Tussaud | Taylor and her wax figure|
Taylor Swift fue inmortalizada en cera en el Madame Tussaud's de New York. But, Hello? Creen que se le parece..? Mmmm, not really,  tal vez un poco y si pasas a millón y con lentes oscuros. Yo pensé que era otra cantante vestida como ella lol! Sorry, no se le parece mucho, no tiene su color de cabello, ni de piel, y los ojos…  La estatua de cera de Taylor Swift fue revelada este miércoles (27/10) en el Madame Tussaud's en New York. Denle un vistazo!
Taylor Swift unveils her wax figure at Madame Tussaud's in New York city on October 27, 2010. The wax doll doesn't look like her…  It's not her hair, color skin or eyes… Ok, maybe they are thinking about another singer. LMAO!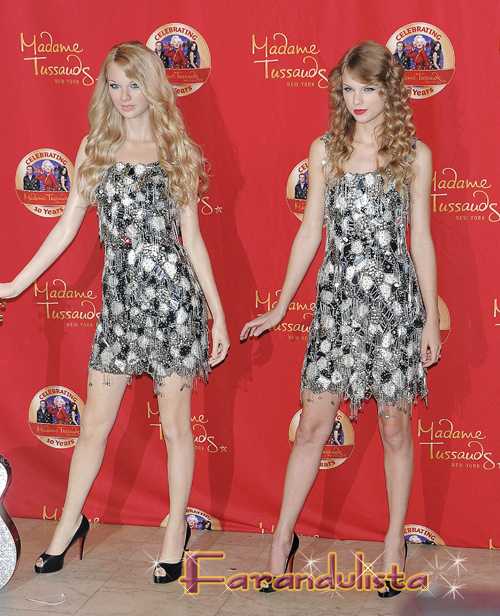 Taylor Swift y su figura de cera en el Madame Tussaud's NYC
Diane Cohen/Fame Pictures