Taylor Momsen fuera de Gossip Girl?
Taylor Momsen es una molestia para Gossip Girl? Tal parece que  fue dejada de lado por los productores de la serie. La jovencita quien a pesar de ser un personaje regular enel show solo ha aparecido en tres episodios este otoño, entrará en vacaciones indefinidas a partir del próximo episodio del Martes. A pesar de que los Productores y Reps de CW no quieren hacer comentarios al respecto, el personaje de Momsen, Jenny estará fuera por al menos cuatro episodios comenzando con el capítulo final del midseason este 6 de Diciembre.   Este reporte surge luego de que la cantante de 17 años de la banda Pretty Reckless ha estado actuando muy 'rebelde'…  vamos a llamarlo así. You know, she is a BAD BAD Gurl!! Whatever! Sin embargo, otro insider dice  que  las apariciones de Taylor Momsen – quien es miembro del cast original de la serie –  han sido reducidos por cuestiones creativas. Of course, baby!!!

Taylor Momsen will be out of Gossip Girl during the second half of the season. According to a report, the bad girl – who has appeared in just three episodes this fall despite being listed as a series regular –  will begin a kind of vacation following next Monday's episode.
Although reps for The CW and producer Warner Bros. declined to comment, sources confirm that 'Jenny' will be MIA for at least four episodes beginning with the show's midseason finale on Dec. 6. The news comes as the 17-year-old Pretty Reckless singer's off-screen antics continue to raise eyebrows.
Another insider says that 'the airtime for Taylor has been reduced for stricly creative reasons'… Ok!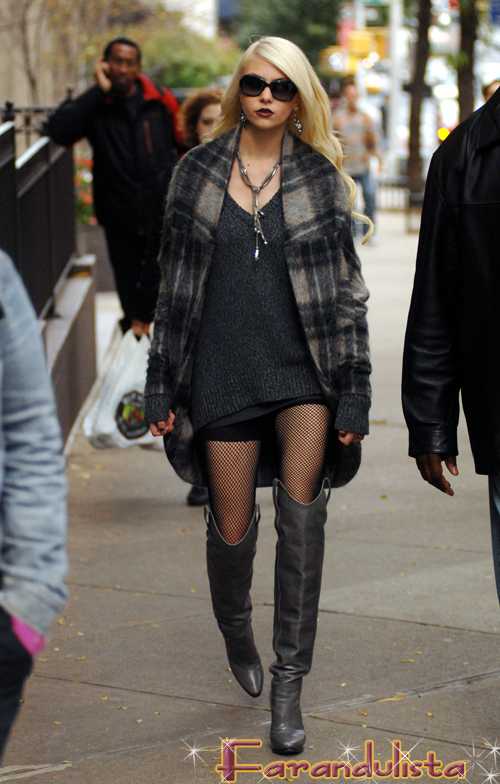 Taylor Momsen estará fuera de Gossip Girl por un tiempo indefinido
Fame Pictures