Chris Evans a punto de un colapso nervioso?
Chris Evans al borde de sufrir un colapso nervioso? What? Así lo reportan. Tal parece que el actor de Avengers y Captain America es algo… nerviosito. LMAO! Fuentes afirman a The National Enquirer que la estrella le teme a las labores en el set, sobre todo a ruedas de prensa y sesiones fotográficas. "Chris está bien cuando trabaja en el set de una película, pero a las demás cosas – reuniones, ruedas de prensa, entrevistas, que le pidan que hable en público – eso le da miedo. Él deja las audiciones e incluso eventos sudando frío." Se dice que Chris está buscando ayuda y se convirtió a Budismo en busca de maneras de calmar sus nervios. Pero no se puede calmar, con secuelas de The Avengers y de Captain America a filmarse próximamente. Well, realmente no se puede creer este reporte, quiero decir,  Chris Evans ha estado en el medio por muchos años y hasta ahora es que surgen este tipo de rumores… Extraño, huh? Chris Evans es miedoso, le dan miedo las entrevistas… Seriously? La cara de la pic lo dice todo… LOL!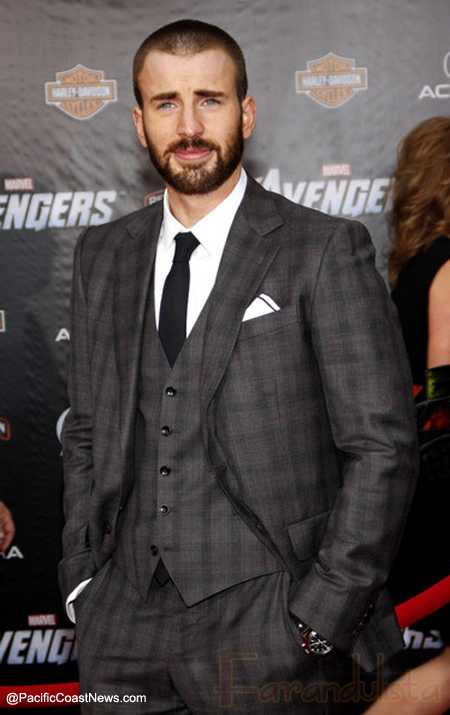 Chris Evans le teme al público?