Kristen engañó a Rob Pattinson!! – Las pics!!!!
OMG!! Como deben estar llorando las fans de Twilight al saber que Kristen Stewart le fue infiel a Robert Pattinson. Que no? Claro que le fue infiel! Y aquí están las PRUEBAS!!! Las fotos que muestran a Kristen Stewart y al Director de Snow White and the Huntsman, Rupert Sanders en plena sesión de besos y abrazos. Hasta despeinada se ve la chica, o sea! Kristen ya dijo Sorry, pero… WHO CARES!!! Ya el daño está hecho… LOL!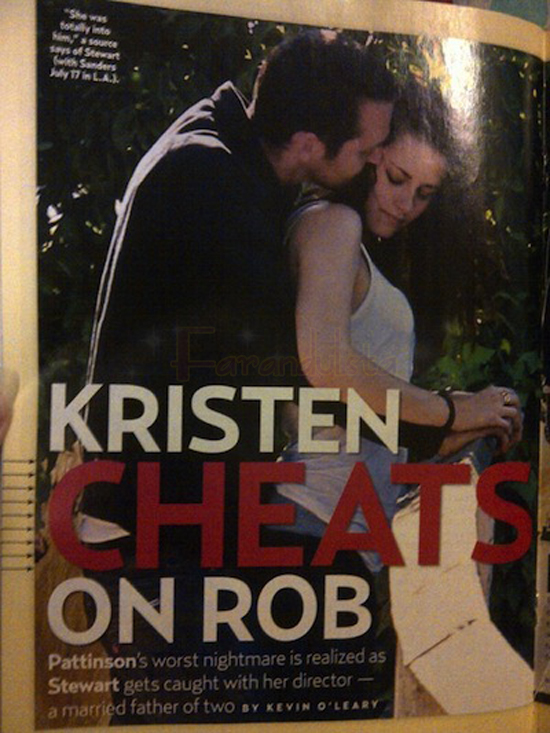 Kristen Stewart le fue infiel a Rob Pattinson con Rupert Sanders!!
Us Weekly
Gracias a todos los que enviaron emails!! XoXo
Thanks @epnebelle