Jared Padalecki con su familia – CUTE!!!
La estrella de Supernatural, Jared Padalecki fue fotografiado mientras paseaba con su hermosa familia. Jared iba con su esposa Genevieve y su SUPER CUTE baby Thomas al Vancouver Food Truck Festival el fin de semana. El actor de 30 años llevaba en brazos a su  hermoso bebé en algunas de las pics, luego del festival Jared colocó en Twitter:" 'Food Truck Festival in Vancouver

. My vote is for @guanacotruck!! AMAZING food AND they've been in an episode of supernatural

"  El domingo el hijo de Jared Padalecki, Thomas mostró su apoyo al equipo de su pais, sonriendo a la cámara con una t-shirt de USA. OMG!! SUPER DUPER CUTE!!! La imagen iba acompañada con la frase: Thomas tiene orgullo olímpico

Vamos USA!!! Oh my Gosh!! este bebito es super adorable… igual que su padre!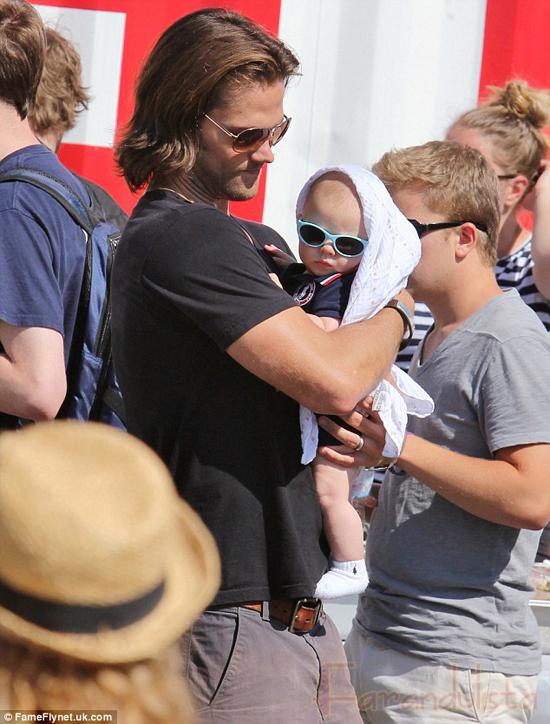 Jared Padalecki y su hermosa familia en Vancouver
dailymail.com