Lindsay Lohan para Jill Stuart (Nuevas Fotos)
La "Mean Girl" Lindsay Lohan aparece en unas nuevas fotos para la campaña de Jill Stuart. Se ve preciosa, Lindsay sabe como posar ante las cámaras. Pero ella no es precisamente la mejor imagen, y menos con los antecedentes que tiene. A lo mejor a Jill Stuart le importa poco la imagen de su compañía. Además Lilo ha recibido muy malas críticas por su más reciente film, I know Who Killed Me. New ads of Lindsay Lohan for Jill Stuart campaing has released. She looks beautiful and she really knows how to pose. But she's not a good image for any campaing or company with her background. Besides, her recent troubles, Lindsay has received bad reviews for "I Know Who Killed Me".
"A movie as incomprehensible as it exploitive. It winds its way to a climax that is almost stunning in its stupidity." La película es tan incompresiva como explosiva. Enrolla su trama al climax que casi aturde en su estupidez.
Si deseas ver el trailer de "I Know Who Killed Me", click aquí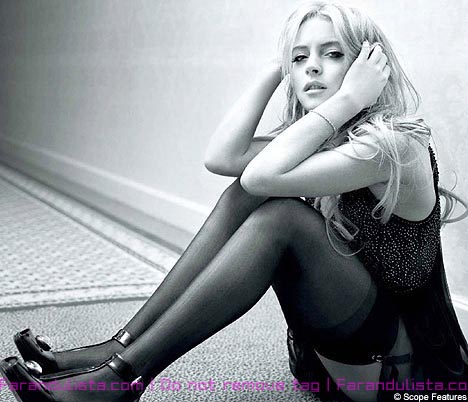 Click para agrandar / Click to enlarge
photos: Dlisted
[bgs]Lindsay Lohan, Fotos[/bgs]