Angelina Jolie y Brad Pitt niegan rumores de ruptura
Angelina Jolie y Brad Pitt han negado los reportes de que ellos han terminado. Los rumores han estado circulando en meses recientes – a pareja que ha estado junta por tres años – y dicen que ellos ya no son felices juntos. Ellos estaban al borde de terminar un dia después que Angelina le lanzara una copa de vino a Brad en el rostro, cuando él la llamó inmadura. Pero el representante de Brad le dijo a Us Magazine que todavía son pareja y acusa a los periodistas de escribir mentiras para vender más revistas. La amistad entre la familia de Brad con Jennifer Aniston y la aversión por la naturaleza mandona de Angie, han sido reportados como la causa de los problemas de la pareja. // Brad Pitt and Angelina Jolie have denied break up rumors and reports. The reports claim that Angelina and Brad are no longer making each other happy. They were reporting that the couple were on rocks after Angie threw a glass of wine in Brad's face when he said she was inmature. A rep for Pitt told to US magazine that the couple are still an item and accused the journalist of "writing lies to sell more magazines".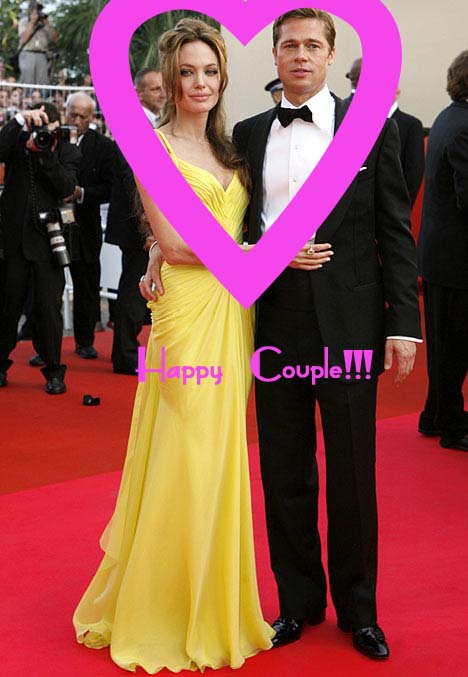 We actually argue politics at home. It is the only time we argue. Nosotros actualmente discutimos sobre política, es el único momento en que discutimos.
We're very much parents together. Certainly we have moments of being sexy and fun and I do find Brad very, very sexy, obviously, but I believe we're together for the right reasons.' Somos más padres juntos. Ciertamente tenemos momentos de ser sexys y divertidos, pero creo que estamos juntos por las razones correctas.
Dijo Angelina Jolie a Total Film Magazine
[bgs]Brangelina, Brad Pitt, Angelina Jolie, Fotos[/bgs]