Nicole Richie huye luego que su perrito orina un vestido
Nicole Richie hizo una salida rápida de una conocida boutique en Melrose Avenue, luego de que su rata perrito orinara un costoso vestido morado. Es gracioso que su perrito tenga mal comportamiento, dicen que los perros se parecen a sus amos. Temprano Nicole fue vista comprando adornos y regalos para el cumpleaños de su prometido Joel Madden. Aaah, Joel y Benji cumplen 29 años hoy. Nicole Richie was forced to make a swift exit from an exclusive boutique on Melrose Avenue after her anti-social rat dog cocked its leg up an expensive purple dress. She had earlier been enjoying a shopping spree ahead of a birthday party for Good Charlotte boyfriend Joel Madden. Joel and Benji Madden turn 29 today.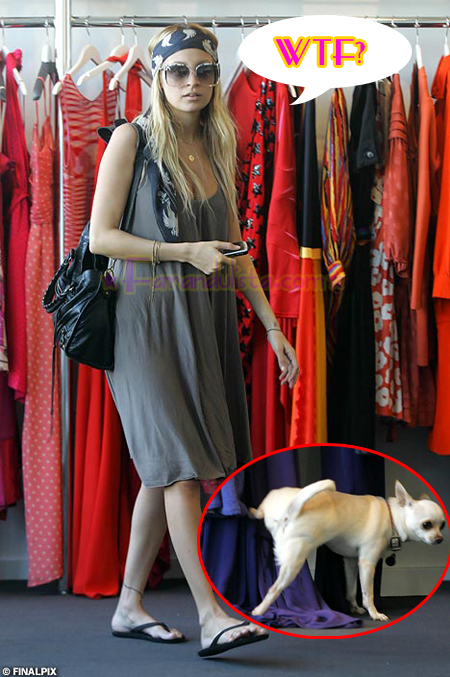 Es graciosa esta nota porque si nosotros nos enteramos que el perrito de Nic orinó el vestido, los de la tienda no? O tal vez es algo así como… OMG!! El perrito de Nicole Richie orinó un vestido… Directo a EBAY!!

[tags]Nicole+Richie[/tags]
[bgs]Nicole Richie[/bgs]