Britney es un anime en su video «Break The Ice»
Britney Spears es una hermosa muñeca animada en el video de su próximo single "Break The Ice", según reporta The Sun. El video tiene un escenario futurista y Brit Brit se ve como una esbelta y rubia super heroína de anime. La idea fue de la propia Britney, llamó a los productores y dijo que quería una versión animada de su tan celebrado video "Toxic". Sure! El track sale el 14 de abril. Por cierto, finalmente Britney Spears se cambió el look y volvió al rubio!!! Lo único son esos lentes de contacto azules… Brit..no! Pero es un adelanto, el cambio de look se debe a su próximo trabajo en la comedia "How I Met Your Mother". Qué les parece Farandulistas? Britney Spears is an anime doll in the video of her upcoming single "Break The Ice" released on April 14th, according to The Sun. The video is in a futuristic world and Brit Brit is a gorgeous and blond anime super heroe. It was her own idea,"She told label bosses she wanted a cartoon version of her celebrated Toxic clip" Ooook! This is a good sing, Brit new look and her upcoming appearance in "How I met Your Mother" … Britney is getting well.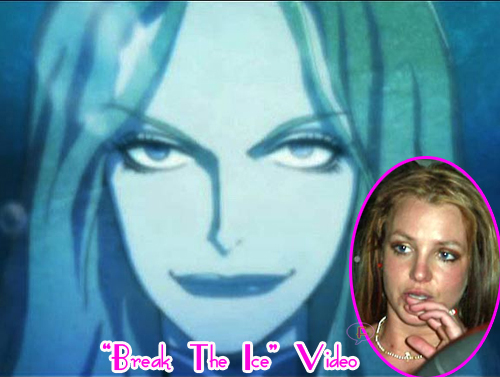 Britney obtuvo un cambio radical en su video "Break The Ice"
Britney estrenó un nuevo look (rubio)
ayer en el Beverly Glen Plaza, L.A (10/03)
[tags]Britney+Spears, Break+The+Ice+Video,Britney+muñeca+animada, Britney+Anime+doll[/tags]
[bgs]Britney Spears[/bgs]