Las gemelas de Brangelina aun no han nacido, posibles nombres
Ayer circulaban rumores de que los gemelos (as) de Angelina Jolie y Brad Pitt ya habían nacido en Francia, pero solo fue eso "rumores". El representante de Ange desmintión los reportes a People, diciendo que Angelina aún no había dado a luz y que se encontraba bien disfrutando con su familia en Francia. Por otro lado, US Magazine reporta que Brangelina llamará a sus gemelas, Isla (ai-la) Marcheline y Amelie Jane. Marcheline es el nombre es el nombre de la madre de Ange y la de Brad se llama Jane. Aww son hermosos los nombres. Contrary to a recent reports that Angelina Jolie has delivered her twins, her rep confirms that the rumors are not true. "Angelina has not given birth. She is fine, enjoying her home and her family in France," said a rep for the actress. According to Us Magazine, Brangelina named their twin daughters Isla (pronounced eye-la) Marcheline and Amelie Jane. Marcheline is the name of Jolie's late mother and Pitt's mom is named Jane. I love the names, beautiful.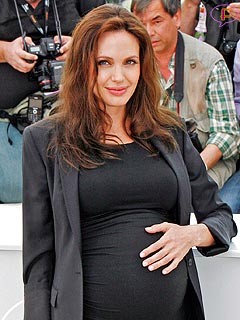 Angelina aún no da a luz a sus gemelas.
[tags]Angelina+Jolie, Brad+Pitt[/tags]
[bgs]Angelina Jolie, Brad Pitt, Brangelina[/bgs]