SAG Awards 2016: Leonardo DiCaprio y Spotlight
A diferencia de los "Oscars muy blanquitos", los SAG Awards celebrados este fin de semana tuvieron mucha diversidad. El drama "Spotlight" se llevó el mayor honor en los Screen Actors Guild Awards edición 22, celebrados el sábado.
El premio a Mejor Actor fue para Leonardo DiCaprio por "The Revenant" (El Renacido), lo que podría significar que finalmente Leo se llevara su tan soñado y merecido Oscar.
La actriz Brie Larson del drama "Room" ganó como Mejor Actriz. Alicia Vikander se llevó la estatuilla como Mejor Actriz de Reparto por "The Danish Girl."
El Mejor Actor de Reparto fue para Idris Elba por "Beast of No Nation". Elba fue uno de los actores negros más notables en ser ignorados por la Academia este año.
Los SAG Awards fueron celebrados este sábado en el Shrine Auditorium en Los Angeles con un diverso grupo de actores ganadores, incluyendo Queen Latifah y Viola Davis.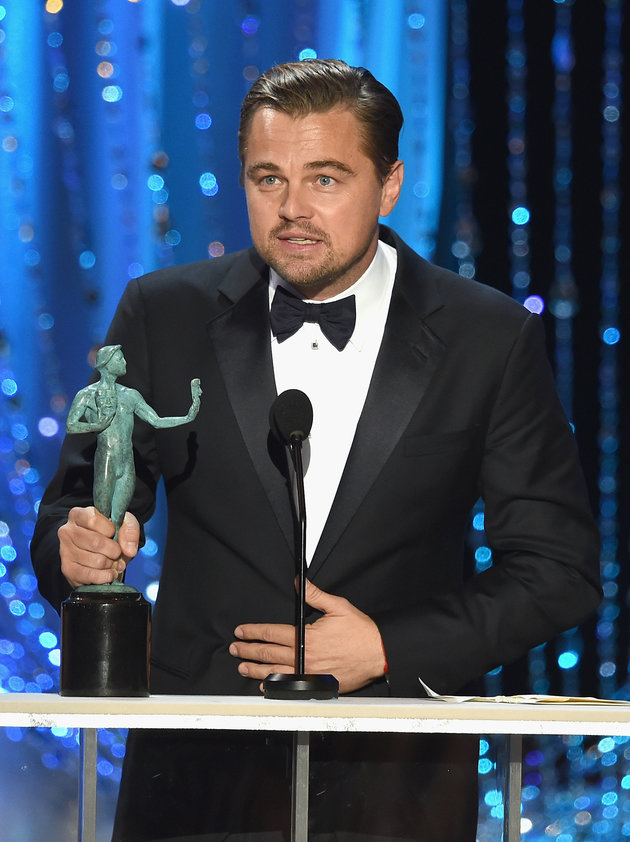 Leonardo DiCaprio ganó Mejor Actor en los SAG Awards 2016
HP
PELICULAS – MOVIES:
Actor – Actor: Leonardo DiCaprio, "The Revenant"
Actriz – Actress: Brie Larson, "Room"
Actor de Reparto – Supporting actor: Idris Elba, "Beasts of No Nation"
Actriz de Reparto – Supporting actress: Alicia Vikander, "The Danish Girl"
Elenco – Cast: "Spotlight"
Equipo de Dobles de Acción – Stunt ensemble: "Mad Max: Fury Road"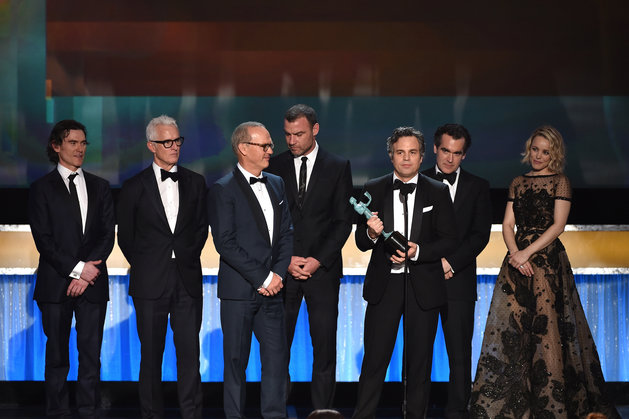 El Elenco de "Spotlight"
___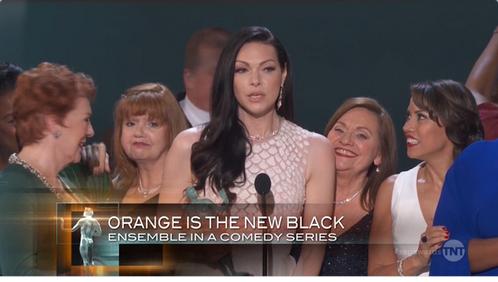 TELEVISION:
Actor de una comedia – Actor in a comedy series: Jeffrey Tambor, "Transparent"
Actriz de una comedia – Actress in a comedy series: Uzo Aduba, "Orange is the New Black"
Elenco de una comedia – Comedy series cast: "Orange is the New Black"
Actor en una película o miniserie – Actor in a movie or miniseries: Idris Elba, "Luther"
Actriz en una película o miniserie – Actress in a movie or miniseries: Queen Latifah, "Bessie"
Elenco de una serie de Drama – Drama series cast: "Downton Abbey"
Actor de una serie dramática – Actor in a drama series: Kevin Spacey, "House of Cards"
Actriz de una serie dramática – Actress in a drama series: Viola Davis, "How to Get Away With Murder"
Equipo de dobles de acción – Stunt ensemble: "Game of Thrones"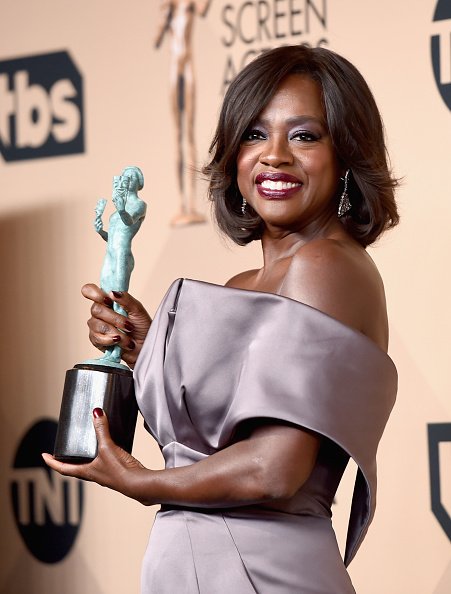 Viola Davis con su SAG Award 2016 como Mejor Actriz
de una serie dramática
___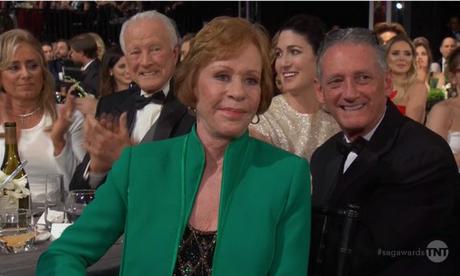 Life Achievement: Carol Burnett