Cerrada la web ParisExposed.com
El sitio web que mostraba artículos personales de Paris Hilton fue cerrado este martes gracias a una demanda federal.  Parisexposed.com, abrió el 23 de enero, y dejaba a sus visitantes ver los registros bancarios de Hilton, diarios personales y vídeos caseros por $30,95 al mes. El sitio alegó que los artículos fueron subastados después de que Hilton falló en el pago del alquiler en un área de almacenaje de L.A. En la demanda introducida el Lunes,  Hilton, 25, dice que los artículos llegaron a la unidad de almacenaje  hace dos años cuando ella y su hermana, Nicky, 23, se mudaron  de una casa que había sido robada.  A Web site displaying Paris Hilton's personal belongings shut down Tuesday after she slapped it with a federal lawsuit. Parisexposed.com, which launched Jan. 23, let visitors view Hilton's bank records, personal diaries and home videos for a $30.97 fee.The site claimed the items were auctioned off after Hilton failed to pay the rent on a Los Angeles-area storage facility.In a lawsuit filed Monday, Hilton, 25, says the items went into the 6,000-sq.-ft. storage unit two years ago when she and her sister, Nicky, 23, moved out of a house that had been burglarized.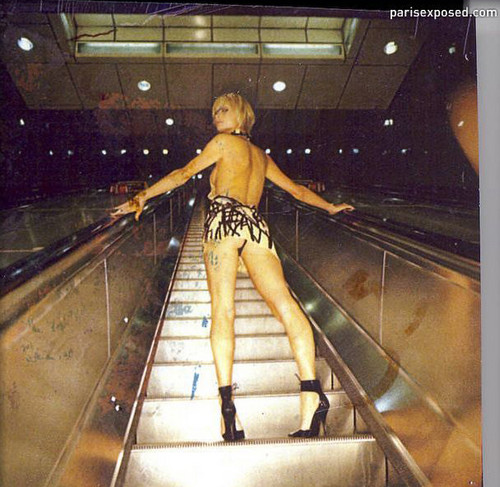 Paris alega que la empresa de mudanza debió pagar los honorarios del lugar de almacenaje. El abogado de Hilton, Gregorio Korn, afirma que individuos Sin escrúpulos puede usar tal información " - incluyendo ingresos de tarjeta de crédito y el pasaporte de Hilton, para robarla, o aún peor, acecharla o hacerle daño. Hilton's lawyer, Gregory Korn, contends in the filing that "Unscrupulous individuals can use such information" – including credit card receipts and Hilton's passport – "to steal Hilton's identity, or even worse, to stalk and even physically harm Hilton.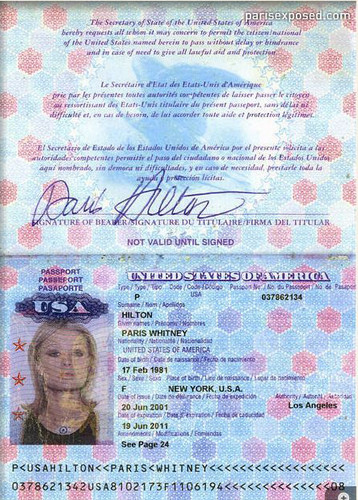 La demanda sostiene  que los demandados, Nabil y Nabila Haniss de Culver City, California, pagaron 2,775 dólares por los artículos de Hilton y luego los vendieron por 10 millones de dólares al empresario Bardia Persa, el creador de Parisexposed.com. The lawsuit alleges that defendants Nabil and Nabila Haniss of Culver City, Calif., paid $2,775 for Hilton's items and then sold them for $10 million to entrepreneur Bardia Persa, creator of Parisexposed.com. El sitio Web decía (from parisexposed.com):
Créalo o no, esta supermodelo, de una de las familias más adineradas en el mundo, no pagó la cuenta  de 208 dólares.... Como usted probablemente adivinó, los artículos en la unidad de almacenaje fueron subastados ... la heredera ha perdido todos los derechos sobre sus bienes. Believe it or not, this supermodel, from one of the wealthiest families in the world, failed to pay her $208 bill. ... As you probably guessed by now, the storage unit was auctioned off ... the heiress lost all rights to her goods 
Los  Hanisses no podían ser localizado por AP para comentarios. Persa no quiso hacer comentarios. El publicista de Hilton, Elliott Mintz, dice a PEOPLE que ella sufrió mucho por este sitio web. Paris quiere todas sus cosas de vuelta, aún están en manos de extraños. The Hanisses could not be located by the AP for comment. Persa did not respond to a request for comment. Hilton's publicist, Elliott Mintz, tells PEOPLE she was hurt by the Web site. She wants her things back. Her possessions are still in the hands of strangers