Penélope Cruz, la otra de Olivier Martinez!
Como había informado anteriormente, el actor Olivier Martinez y Kylie Minogue terminaron, y por teléfono (patético) El punto es que a Olivier lo vieron en L.A con una morena (pelinegra,  morocha, ya saben, una chica de cabellos negros u oscuros, whatever!) y resulta que ahora, se ha reportado que Olivier estaba siendo consolado por Penélope Cruz en Los Angeles, a solo unas 12 horas de que el actor francés terminara con Kylie. OMG! Pe es la otra? Según a Penélope la vieron abrazando al actor en el Chateau Marmont, el mismo sitio donde Kylie y Oliver se enamoraron. Well, you know that Olivier Martinez and Kylie Minogue break up by phone (I know, Pathetic!) The point is, Olivier was spotted on L.A with a brunette... so, now Olivier was comforted by Penelope Cruz in Los Angeles on Saturday, just 12 hours after splitting from pop star Kylie Minogue. OMG! Is Pe another woman??? The star was pictured embracing the Oscar nominee at L.A.'s Chateau Marmont Hotel - the place where he met and fell for the singer four years ago.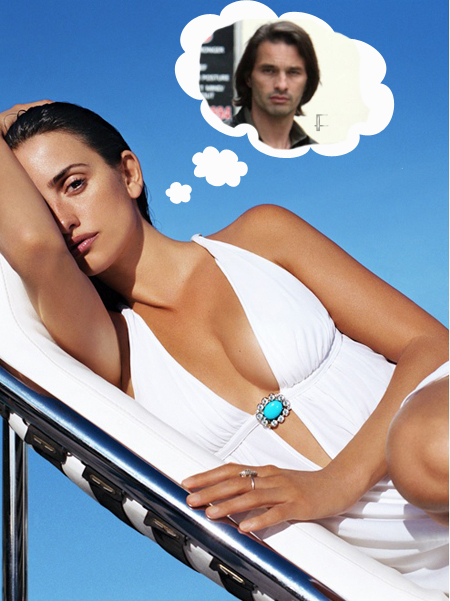 Según reporta un testigo al Daily Mirror:
Tiene Oliver que restregárselo en la cara a Kylie? Él está siendo tan sinverguenza con todo esto. Esto la devastará (a Kylie). Kylie es una persona muy sensible que lo amó con todo su corazón pero a él parece no importarle. Does Olivier really have to rub Kylie's nose in it? He is being so brazen about it all. This will devastate her. Kylie is a very sensitive woman who loved him with all her heart but he looks like he doesn't have a care in the world
Olivier ya había regado rumores de ruptura con la autraliana en Diciembre cuando fue visto con la estrella israelí Sarai Givati y la estrella de Lost, Michelle Rodriguez. Olivier had sparked rumours of a split with the star in December after he was spotted with Israeli model Sarai Givati and Lost star Michelle Rodriguez.