La ex Playmate, modelo y estrella de Reality Show, Anna Nicole Smith, de 39 años,  murió este jueves en un Hospital del Sur de la Florida tras haber sido encontrada inconsciente en su habitación. Anna Nicole Smith, 39,  died Thursday at a South Florida hospital after being discovered unconscious in her hotel room.
Ella y su esposo el abogado Howard Stern se encontraban hospedados en el Seminole Hard Rock Hotel & Casino en Hollywood Florida. She checked into the Seminole Hard Rock Hotel & Casino in Hollywood, Florida, on Monday with her lawyer and boyfriend Howard K. Stern. 
Cuando los rescatistas llegaron a la habitación le practicaron CPR a Smith. When rescue workers arrived, Smith's bodyguard performed CPR on her.
Ella fue trasladad al Memorial Regional Hospital a las 2:10 pm, donde falleció. She was taken to Memorial Regional Hospital in Hollywood at 2:10 p.m. where she died.
Dannielyn Hope, la bebita de cinco meses de Smith que nació unos dias antes de que muriera el hijo mayor de Anna, Daniel, de 20 años. Ahora no tiene madre, dijo la hermana de Nicole. Dannielynn Hope, who Smith gave birth to a few days before Daniel, 20, died, «is now without a mother,» said Nicole's  Sister Donna Hogan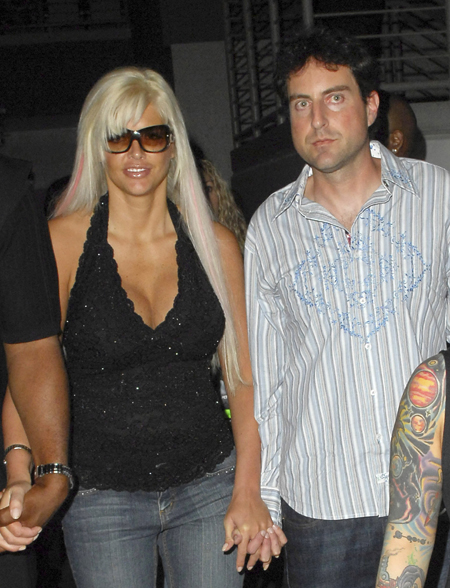 Esta es una noticia muy triste, Anna era una mujer muy loca, lo sé, pero su vida últimamente estaba siendo muy terrible. La muerte de su Hijo Daniel a pocos dias de haber nacido la bebita, el problema de la paternidad de la bebé (ok, eso ella se lo buscó) y la demanda por las pastillas Trimspa. A lo mejor esas pastillas la mataron. Mucha gente dice que ella recibió lo que merecía, por todo lo que había hecho. Yo no creo eso. Yo como madre solo piendo en la pequeña Dannielyn. This one is a very sad news, Anna was a very mad woman, crazy maybe she used drugs,  I know it, but her life lately was terrible. The death of her Son Daniel to a few days of Smith gave birth Dannielyn, the problem of the paternity, (ok, she looked for it) and the lawsuit for the tablets Trimspa. Probably these tablets killed her. Many people say that she received what was deserving, for everything what she had done. I don`t think so. As mother I only think in the little baby girl, she now doesn't have mom…