Brad Pitt y Shiloh… Qué ternura!
Ooohhh qué ternura de fotos! Brad y su hermosa hijita Shiloh, de 9 meses, fueron fotografiados en el set… no creo que nadie diga Awwwww cuando vea estas fotos… Awwww too cute pics!! Brad and her beautiful child Shiloh, 9 month old, were spotted at the set where Brad was working… Too cute!!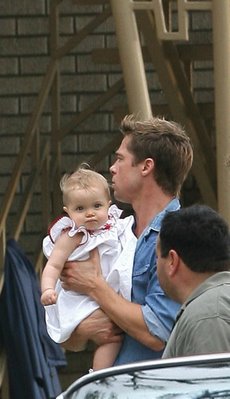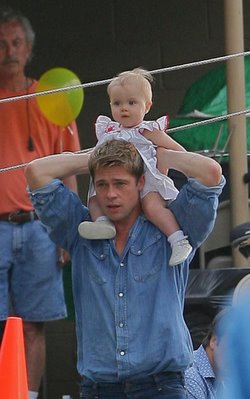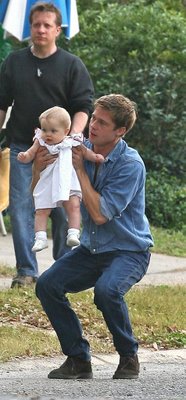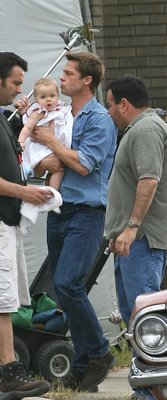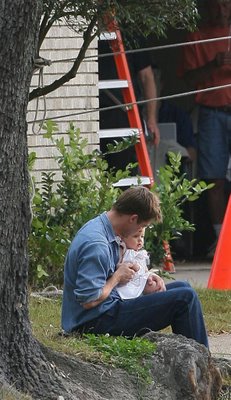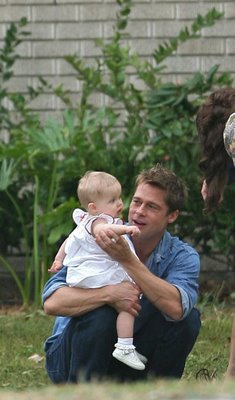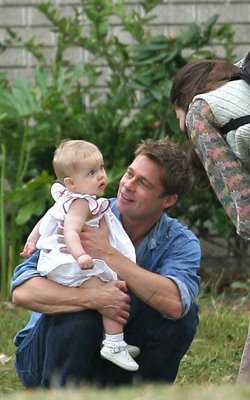 She's too cute. Brad looks adorable with her baby.