Jennifer Love Hewitt: senos perfectos
… para hacer un comercial de sostenes y ropa interior. Jennifer Love Hewitt (Ghost Whisperer) se unió a la campaña de ropa interior Hanes. En la publicidad de sostenes, la verdad que luce perfecta, sus senos son preciosos… y naturales. En Hollywood que es tan raro ver algo natural, en fin para aquellos chicos que sueñan con Jennifer Love… aquí unas fotos de lo más destapada que podran verla alguna vez, pues Jennifer Love ha declarado que jamás hará un desnudo. Sorry! Jennifer Love Hewitt (Ghost Whisperer) has joined to Hanes advertising campaign. She does a bra commercial, and the truth is that she is perfect, her boobies are spectacular and natural. In Hollywood is so rare to see something natural. So, for all guys who dream about Jennifer Love… here some pics of Jennifer Love wearing a bra, this is exposed and sexy than will be able to see her sometimes, 'cause Jennifer Love has declared that she never go nude.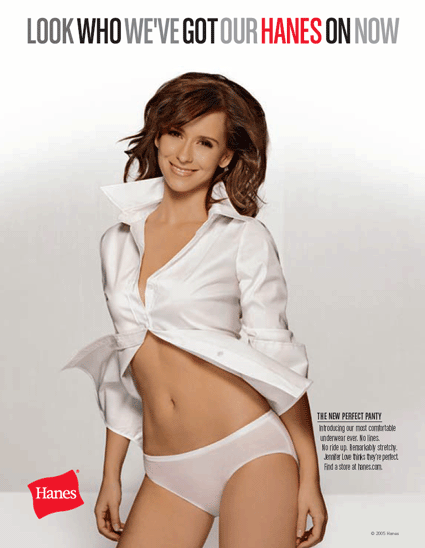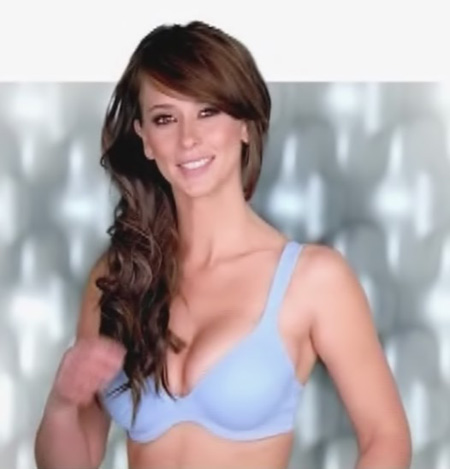 Tengo muchas de esas (ofertas para desnudarse). Pero no puedo. No sería yo. Siento que todavía hay muchas personas que piensan que no hay más para mi que vestir tops pequeñitos. Entonces si yo lo hiciese (quitarse la ropa) para tratar de probar algo. Donde estaría? "I got lots of those (offers to take off her clothes). But I can't. It's just not me. "I feel like there's still a world full of people out there who think there's not much more to me than the girl who can wear tiny tops. So if I had actually gone and done those things (shedding the tiny top) to try to prove something, where would I be?
Aquí pueden ver el video del comercial