Ashlee & Jess nunca iran a Rehab
Según Joe Simpson, mejor conocido como Papa Joe, el padre de Jessica y Ashlee Simpson. Sus hijas jamás terminaran en rehabilitación como Britney Spears, en terapia tal vez, pero nunca en Rehab. Joe ha opinado sobre los recientes problemas personales y profesionales  de Britney, los cuales "aparentemente" han culminado con la princesa del Pop en Rehabilitación. Joe Simpson has gone on record claiming his daughters will never end up in rehab like fellow has-been Britney Spears. He has spoken out on Britney's recent personal and professional woes, which have culminated in a rehab stint.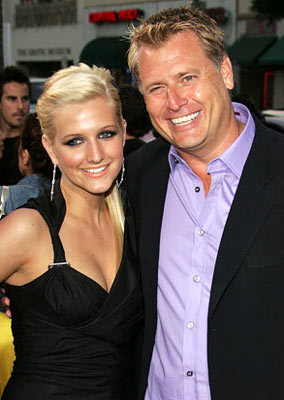 Yo nunca permitiría que le ocurriera a mis hijas. Espero que su familia cuide de ella (de Britney). I would never let that happen to my daughters. Hopefully, her family will take care of the situation.
Estas declaraciones son estúpidas. En Hollywood todo es posible. Hoy dices que no pasará… mañana no sabemos. Ashlee está tan cambiada que casi es irreconocible. Bufff! Tal vez termine igual o peor que la Brit  La gente dice que algunas cosas nunca pasarán o nunca las harán y luego pasa el tiempo y las hacen. Quien diría que Ashlee se vería así ahora? cuando era tan diferente hace 5 años atrás. Nunca digas Nunca y menos en Hollywood! These declarations are stupid. In Hollywood everything is possible. Today you say that it will not happen… tomorrow we do not know. Ashlee  is  so changed that she's almost unrecognizable. Ooh give me a break! Perhaps she finishes equal or worse than Brit.