Paris y Nicole se niegan a examen Antidopping
A las chicas de The Simple Life, Paris Hilton y Nicole Richie, se les solicitó que se realizaran una prueba antidopping para poder trabajar como consejeras en un campamento para niños y ambas se negaron a tomar el test. Esto es como parte de un episodio de su serie, en la nueva temporada. The Simple Life Girls, Paris Hilton and Nicole Richie were asked to take a drug test in order to "work" as counselors at a children's camp. However the request was turned down by the two girls. This work was part of the new season.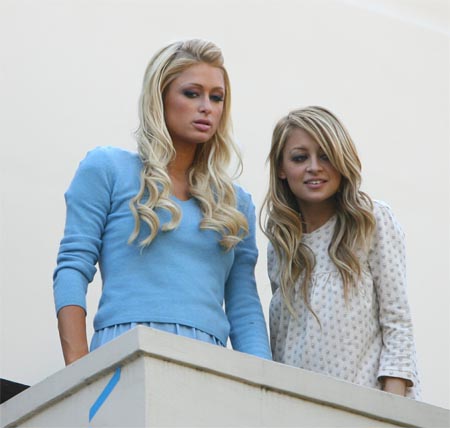 El plan para el episodio era que ambas fueran consejeras, pero como requerimiento del campamento se les pidió el examen, el trabajo de consejeras es serio, se requiere de entrenamiento y una serie de pruebas. Los representantes del Campamento estan preocupados porque Paris y Nicole sean consejeras allí, no son un muy buen ejemplo. Ambas tienen antecedentes por andar bajo influencia de drogas y alcohol. Courtney Love dijo que en el último cumpleaños de Paris la droga era como pasapalos, estaba por todas partes. Tremendas consejeras que iban a tener esos niños! The plan for the episode was that both were counselors, but as requirement of the camp, they were asked to take a drug test. The counselors' work is serious, is needed of training and a kind of tests. The representatives of the Camp are worried because Paris and Nicole are counselors there, they are not a very good example. Both have precedents for walking under influence of drugs and alcohol. Courtney Love said that in the last birthday of Paris the drugs were like candies, it was everywhere. Good counselors!!