Alanis Morissette parodia video de Fergie
Alanis Morissette ha hecho una parodia del video My Humps de Fergie- Black Eyed Peas. El video es una burla (de manera sana, claro) por lo que está hecho con muy bajo presupuesto, es más,  creo que lo grabaron con una filmadora casera, la canción está interpretada magníficamente. Este video se ha convertido en una sensación. Yo creo que es un honor que una cantante tan importante y talentosa haga un video y cante tu canción (no importa si es en forma de Parodia) es un orgullo igual! Fergie adoró el video y le envió un pastel en forma de trasero a Alanis con una nota.// OMG! This is funny! Alanis Morissette parodies Fergie's "My Humps", in wich she dresses up as Fergie and shakes her 'hump' before beating up gangster-style men. I read Fergie Loved the video, I think is a great accomplishment to have your song reinterpreted (in a funny way, whatever!) by a very talented and influential musician like Alanis. I love Alanis, she has a GREAT voice. Fergie  sent Alanis a butt-shaped cake for this moody down-beat version oh "My Humps" hit.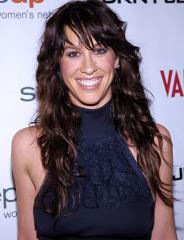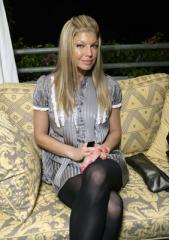 Alanis eres una genio, Con amor, Fergie. Alanis, you're a genius. Love, Fergie.