Avril Lavigne The Best Damn Thing Release Party
Avril Lavigne en la fiesta del lanzamiento de su CD The Best Damn Thing. Me da gracia su atuendo, parece una muñeca de esas de terror, pero bonita. Sus pestañas son demasiado exageradas, pero como Avril es linda le quedan bien. Me fascinan sus botas!// Avril at The Best Damn Thing CD Release Party. She looks cool. I love her dress and boots. The eyelashes are exaggerated but she's cute so she looks great!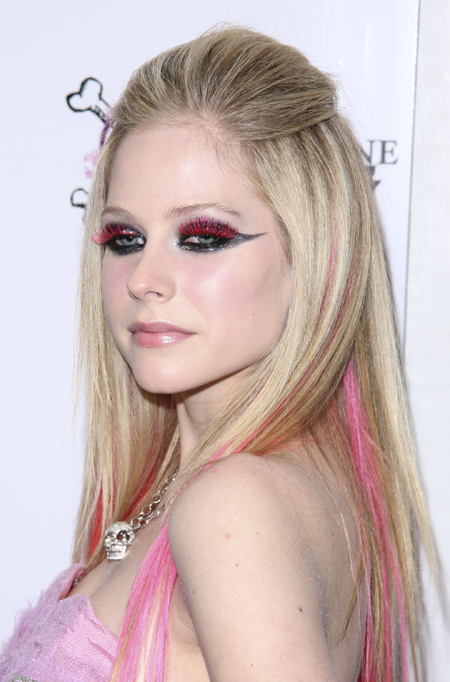 Escribí estas canciones para mi album mientras estaba ebria, fue tan divertido en el estudio mientras grabábamos. Es mi mejor disco. While drunk and writing these songs on this album – it was so much fun recording in the studio. It's like my best record.