Hilary Duff aterrorizada por escena del escorpion en War,Inc
Hilary Duff estaba aterrorizada con la escena del escorpión filmada en War, Inc. Hilary admitió haber colocado un escorpión vivo en sus pantalones durante el rodaje del reciente film. Lo pero fue que la escena fue repetida en numerosas ocasiones porque el escorpión no se quedaba quieto. Fue terrorifico, dijo Duff a L.A Confidential. Crecí en Texas rodeada de escorpiones, pero nunca coloqué uno en mis pantalones. Además mis pantalones no eran anchos, no podía tener espacio. Hice la escenas un par de veces y el escorpión bajaba por una de mis piernas fue terrorifico, expresó. El guionista de War, Inc describió a Hilary como una chica sin miedo, mientras filmaba la película. Hilary Duff has admitted that she put a live scorpion down her pants for her latest film role. The star said that she was forced to shoot the "terrifying" scenes in War, Inc several times because the creature wouldn't stay still. "It was so scary," she told LA Confidential. "I grew up in Texas, and we had plenty of scorpions, but I never had to put one down my pants before." "And my pants weren't that baggy, so I couldn't get any space. I did it a couple times with it going down my leg and it was terrifying." Screenwriter Jeremy Pikser described Duff as "physically fearless" while filming the comic war movie.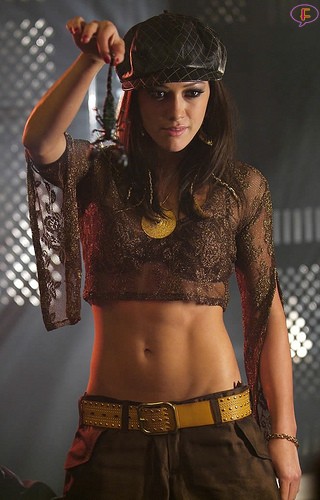 Hilary Duff en la escena del escorpión en War, Inc.
Video
[youtube]http://www.youtube.com/watch?v=XEbpJxyXdjM[/youtube]
[tags]Hilary+Duff, Video+War+Inc, Hilary+Duff+escena+escorpion[/tags]
[bgs]Hilary Duff[/bgs]