Cameron Diaz calva en su mas reciente film
Se imaginan a Cameron a lo Britney Spears? En su más reciente film, Cameron Diaz aparece calva, evidentemente la transformación es un efecto de maquillaje, pero igual se puede observar que no todo el mundo se ve bien llevando ese estilo de cabello, o mejor dicho, sin cabello. Cameron sorprendió a los curiosos con esta transformación mientras filmaba su más reciente proyecto, "My Sister's Keeper", en Santa Monica ayer. Diaz hace el papel de una madre con una hija enferma de leucemia, y se rapa la cabeza para apoyarla. So, Farandulistas, qué les parece Cameron calva, Hot or NOOOO? La cabeza se le ve extraña, se ve graciosa. Cameron Diaz is bald. Well, Cameron was bald after covering up her trademark blonde tresses with a fitted cap to play a mother who shaves her head in support of her ill daughter – who battles leukemia. The actress surprised onlookers with a dramatic transformation while working on her next project, My Sister's Keeper, in Santa Monica yesterday.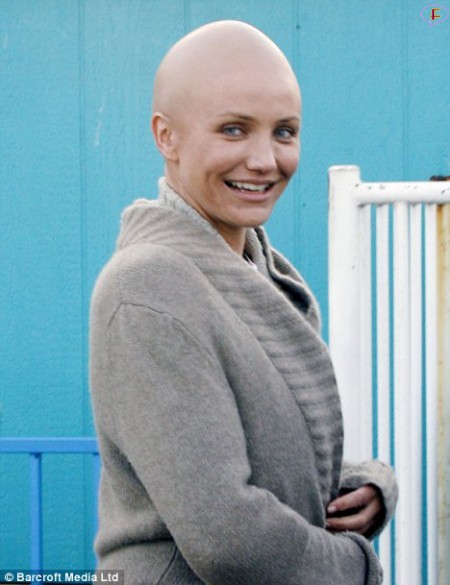 Cameron Diaz calva filmando "My Sister's Keepers"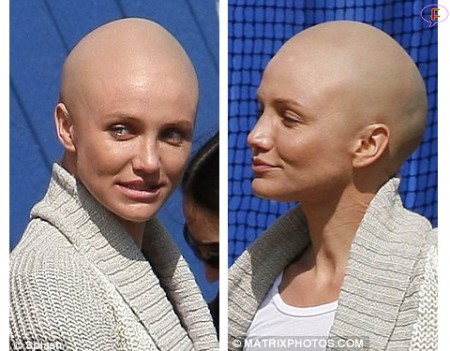 [tags]Camen+Diaz+calva, Cameron+Diaz[/tags]
[bgs]Cameron Diaz[/bgs]