Mary-Kate Olsen aparecera en Samantha Who?
Mary Kate Olsen está filmando esta semana un capítulo de la serie Samantha Who? protagonizada por Christina Applegate. ABC ha confirmado la aparición de Mary-Kate en la divertida comedia, donde representa a un personaje que Samantha trata de salvar. Según se informa Mary-Kate solo filmará un solo episodio el cual saldrá al aire en Otoño, pero los productores están muy felices con su actuación. Mary-Kate Olsen is shooting an episode of Samantha Who? this week, playing a character whom Samantha (Christina Applegate) tries to save, ABC has confirmed. Mary K is only set to do one episode airing this fall, and the producers are very happy with her performance.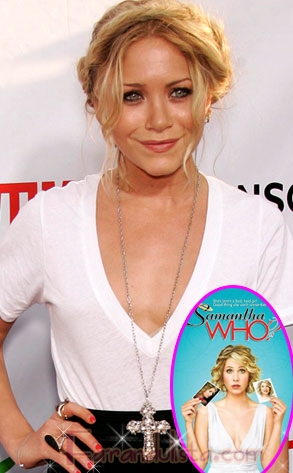 Mary-Kate Olsen actuará en un capítulo de Samantha Who?
Mary-Kate Olsen llegando al aeropuerto de L.A
(21/06)
[tags]Mary+Kate+Olsen, Samantha+Who[/tags]
[bgs]Mary-Kate Olsen[/bgs]