Jennifer Aniston es la Fan #1 de John Mayer
Jennifer Aniston es la fanática número 1 de su novio John Mayer. Jenn no podía quitarle las manos de encima – parece muy enamorada de John – algo que no se puede decir de él. Aniston estuvo tomándo fotos y animándole durante su presentación este fin de semana en la Brixton Academy y en el Hyde Park en Londres. Jennifer Aniston earned her place as John Mayer's biggest fan after his performance at the Brixton Academy and London's Hyde Park over the weekend. Aniston kissed and snuggled up to her boyfriend in the back of a cab after cheering him on from the venue's upper level on Friday night. She took in his act from the side of the stage, while busily taking photographs of his show for her own collection.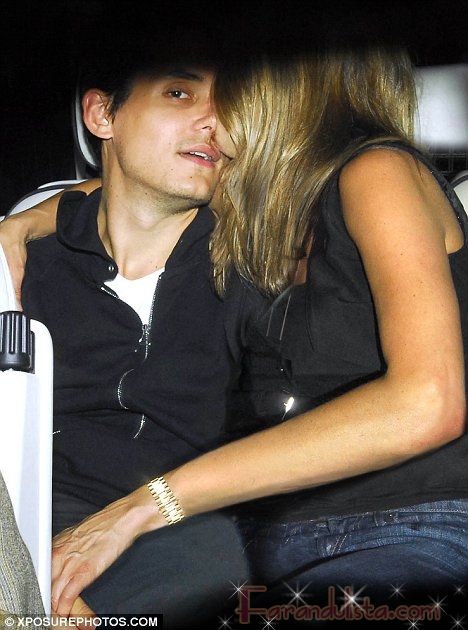 Jennifer Aniston besando y abrazando a John Mayer en el auto.
Qué mira John?
[bgs]Jennifer Aniston, Johnn Mayer[/bgs]