Britney Spears preparada para los MTV Awards 2008?
Volverá Britney Spears a los MTV Awards de este año? Tal parece que luego de la desastroza presentación de Britney en los Video Music Awards 2007, sí.  Britney filmó un comercial de televisión para los MTV Awards 2008 junto al animador de este año Russell Brand. Esto significa que Britney Spears está lista para presentarse en VIVO  en los MTV VMA's de este año, el 7 de septiembre? Who Knows? MTV no hizo comentarios al respecto. OMG!! Yo creo que yeah. Is Britney ready to performs at the 2008 VMa's? Gosh! Who Knows? But Britney shot a TV commercial for the MTV VMA's with the first time host Russell Brand on Tuesday.  OMG!! Britney Spears will be performing on the big night when it airs live on Sept. 7? A rep for MTV declined to comment on the possibility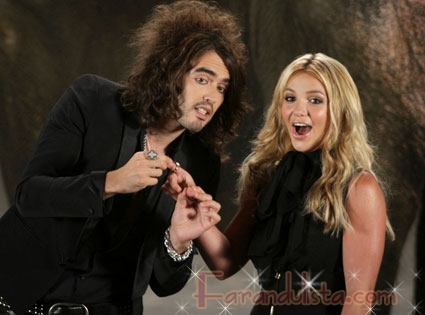 Imposible no notar el elefante en la habitación, huh?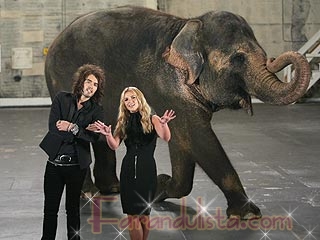 Britney Spears en la promo de Tv de MTV VMA's 2008
[bgs]Britney Spears[/bgs]